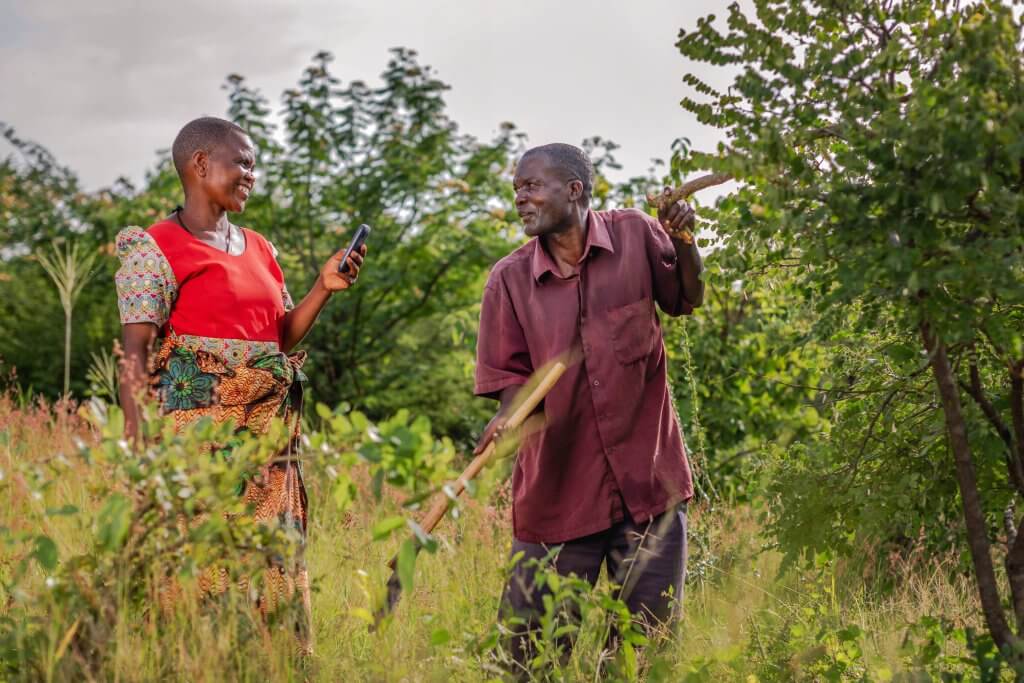 Imagine this...
A world where every subsistence farmer regreens their plot of land, independently transforming their own little corner of Earth into fertile land so the entire planet will become lush, green and cool. Sounds amazing, doesn't it? 
With the development of our new Digital Regreening Platform, we are helping to make this a reality. The rapid spread of internet-enabled mobile phones and network coverage in Sub-Saharan Africa has created the opportunity to use mobile applications to support rural development. That's why we're moving beyond traditional 'hands-on' regreening programs; it's time to merge the world's digital and green revolutions into one single movement.
The most important building block of the platform, our Regreen App, will allow the existing 350 million subsistence farmers in Africa to restore their land. And the best part is: farmers can restore their land, without the need for the physical presence of NGOs (such as Justdiggit) on the ground. This can truly scale up the regreening of our planet!
For everything we do, our strategy and approach are people-centred. This means we always focus on individual farmers and communities that have the power to change their own land. Our Digital Regreening Platform is no exception! We use a flywheel for environmental change consisting of four pillars: inspire, educate, activate and celebrate.
Inspire
We leverage digital media at a large scale to reach farmers all over Africa. It will encourage and inspire people to either download the app (for free!) and start regreening, or to promote it to peers or relatives who are farmers.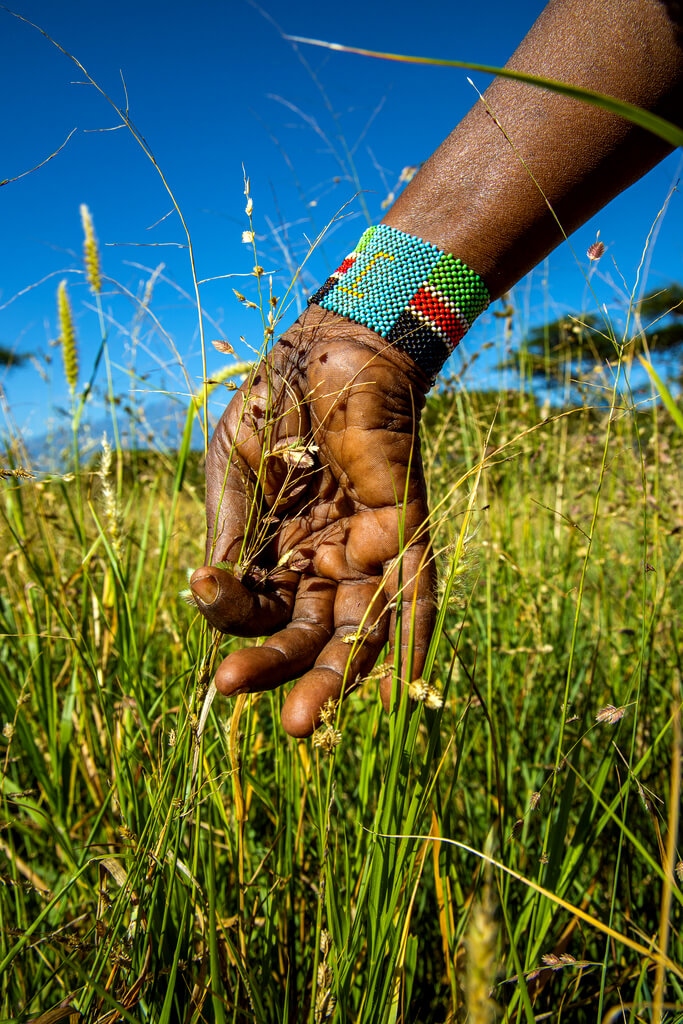 Educate
Our app will allow us to share personalised training and regreening advice with farmers. Using online learning methods such as step-by-step courses, farmers have access to all the tools they need to successfully regreen land.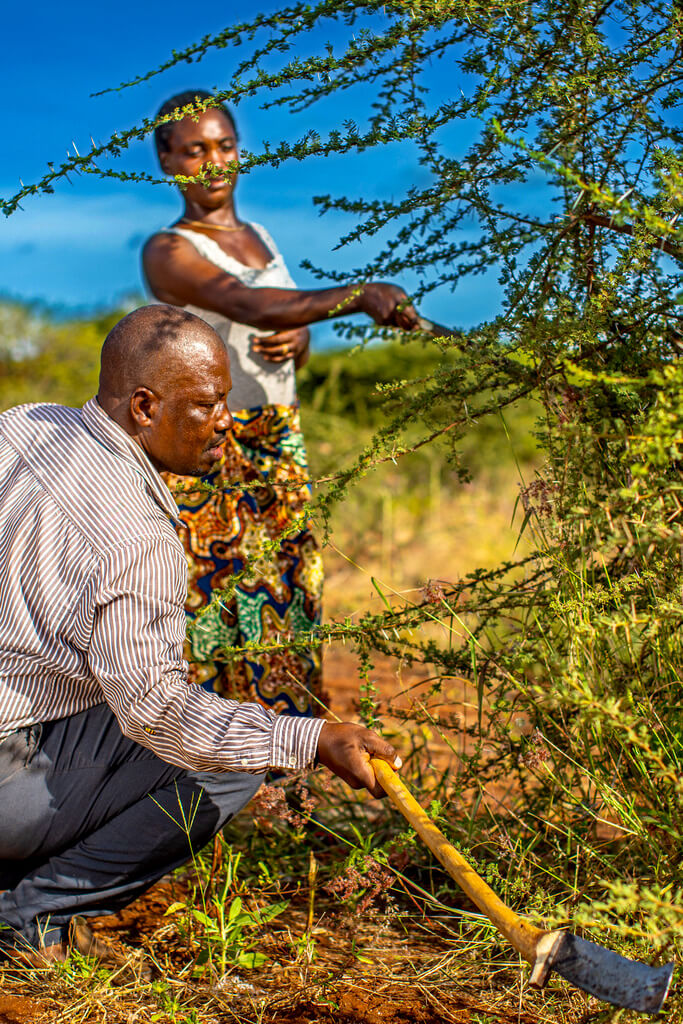 Activate
We support farmers in applying the learned methods and use community activation to ensure peers in the field are inspired to dig in as well. We are also building several gamification features in our app to boost tangible results.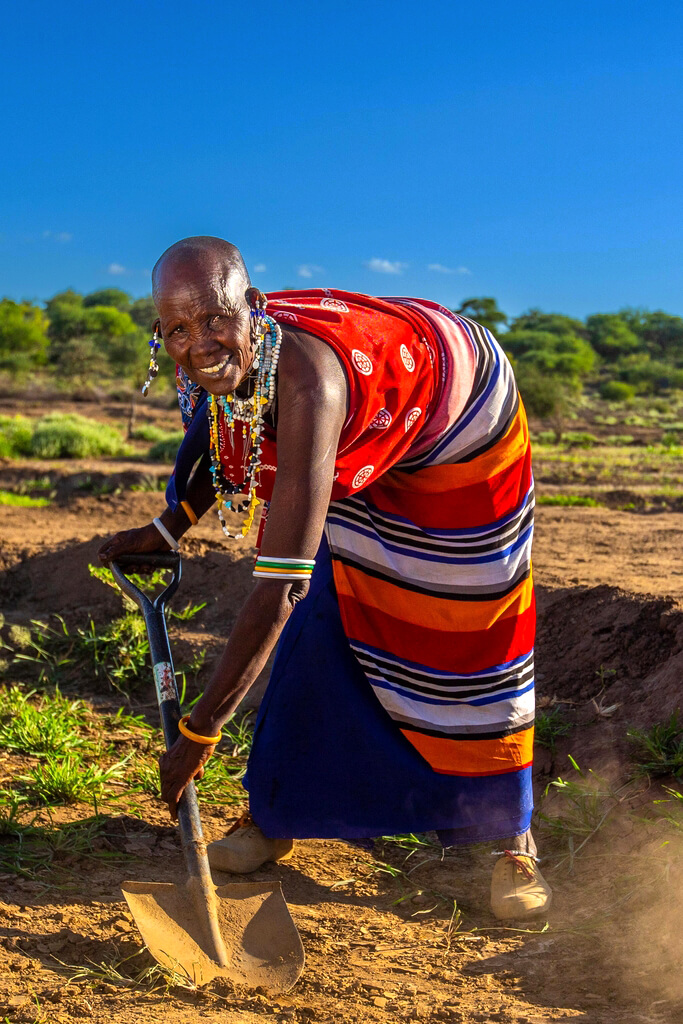 Celebrate
We can automate the monitoring of the regreening impact made by the farmers using our app. Sharing and celebrating the realised impact with peers will be made easy thanks to the seamless integration with several social media platforms.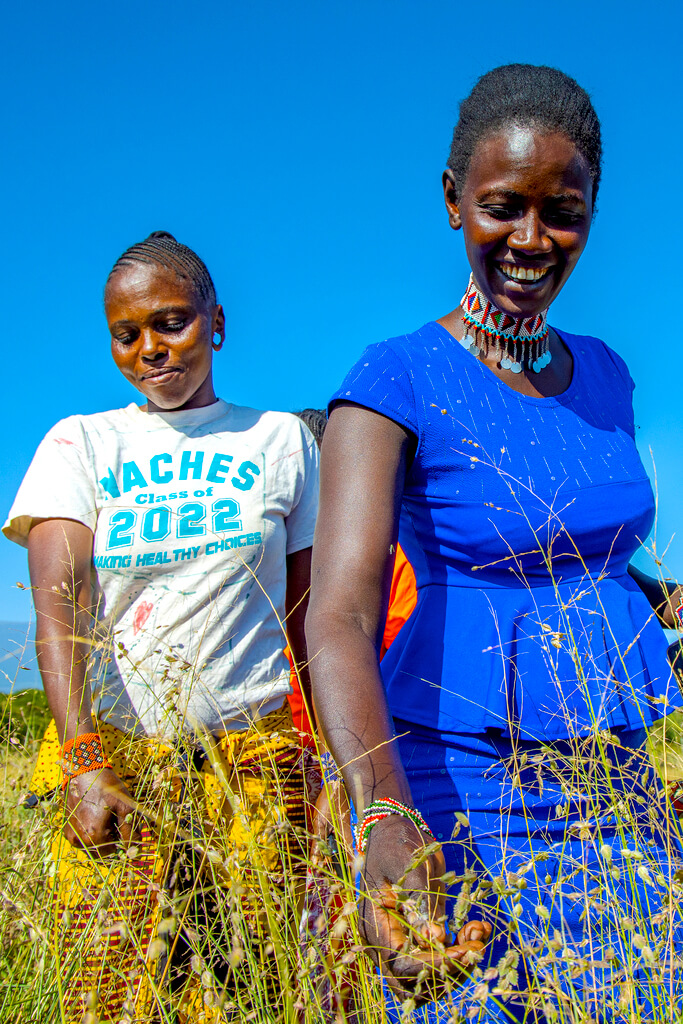 Regreen App
We want to make regreening land as accessible as possible. Everyone should be able to dig in and transform their land. That's why we are creating our Regreen App: a free and open-access mobile application for sustainable land restoration. Everything that is needed for regreening dry and degraded land using simple nature-based solutions will be right at your fingertips.
Regreening made easy… and fun!
On the app, farmers will learn how to improve and regreen their land in simple step-by-step courses that will be engaging and rewarding to participate in. It will also provide them with tailor-made landscape restoration advice based on GPS location (e.g. soil type, slope) and their inputs (e.g. crop types). As sharing knowledge is an essential part of improving landscape restoration practices, we've implemented several gamification and community activation features to help spread the green even further. Think of a combination of Strava and Duolingo but for regreening!
While tech billionaires chase Mars, we prioritise our 'Earth shot'. Through technology we empower 350 million farmers to regreen Africa.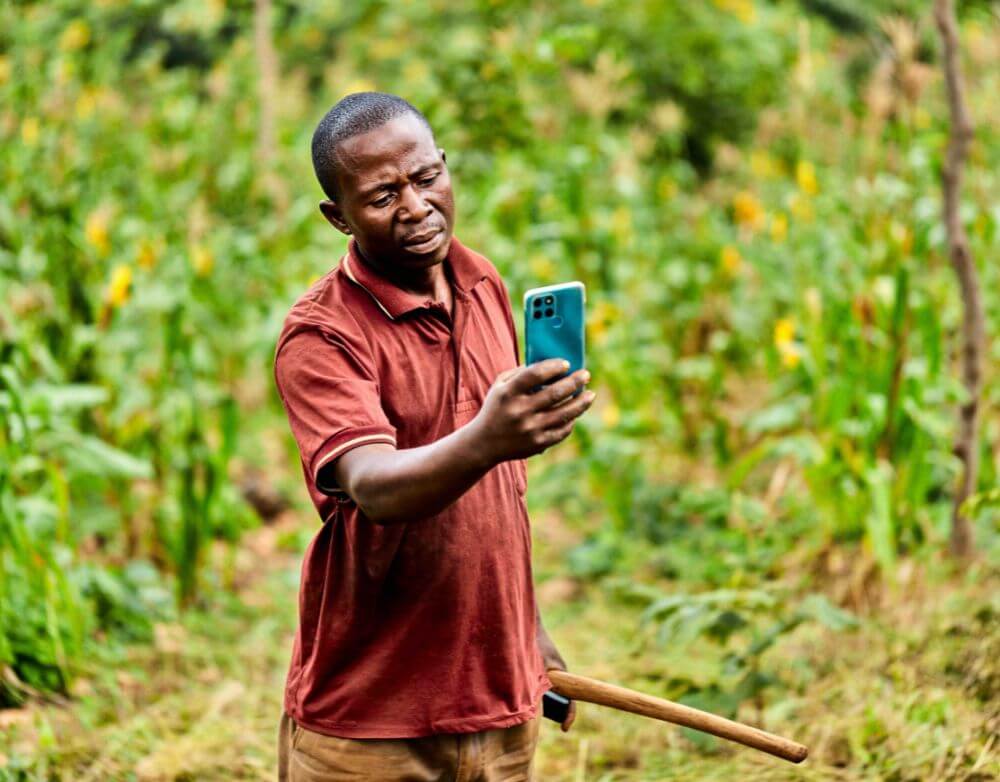 LET'S BUILD THIS TOGETHER!
We're soon launching the first version of our Regreen App in Tanzania, but don't plan to stop there. We eventually want to make this the go-to regreening app for every single farmer in Africa! To accomplish this, we're looking for people who are as excited as we are about the possibilities for using digital technology to regreen our planet. You can dig in with us by helping with the required funding, or by sharing your expertise, network or enthusiasm with us. Feel free to reach out and become a co-founder of this project!