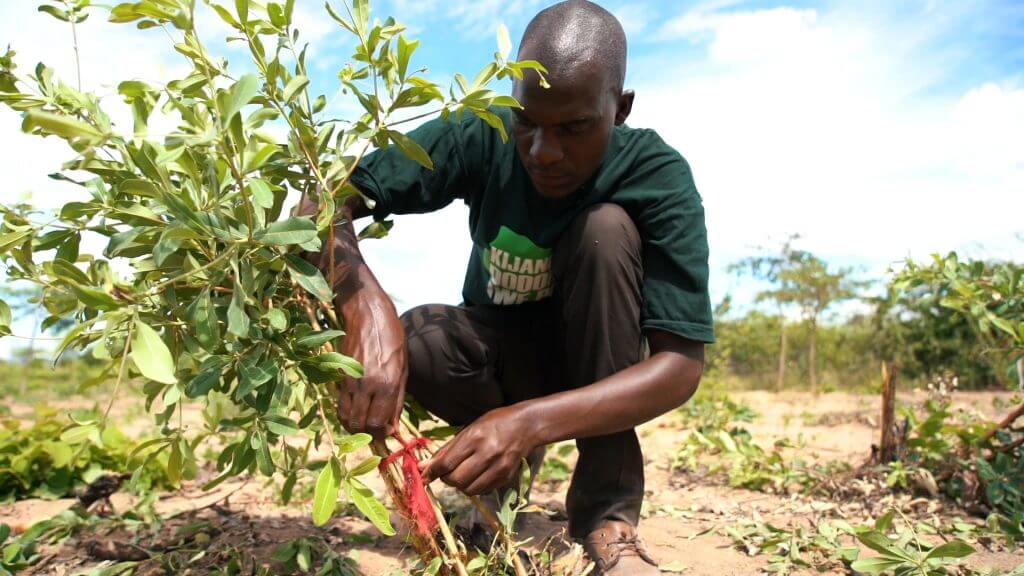 What is the difference?
When people talk about planting trees, they refer to planting new, young trees. These young trees ultimately grow into mature trees, providing lots of benefits for the environment and people living within the area.
In our projects we do not plant trees, but we re-grow trees and support new, naturally occurring sprouts to grow big. There used to be many trees within our project areas in Africa. Most of them have been cut down in the past to be used as firewood, timber, for charcoal production or to make room for agriculture. We teach the farmers in our projects a specific technique which helps them to bring back these felled trees and help naturally occurring sprouts to survive. This technique is called Farmer Managed Natural Regeneration (FMNR), or as we like to call it: Kisiki Hai, which means living stump in Swahili.