Awareness campaigns
What we do
Building a global landscape restoration movement
Growing a landscape restoration movement.
Our global online and offline awareness campaigns are developed to promote nature-based solutions and to inspire, unite and activate an entire generation and grow a landscape restoration movement.
Our approach is to regreen hearts and minds by delivering the right message, to the right audience at the right time. Our network of media partners helps us spread this message, and spread the green.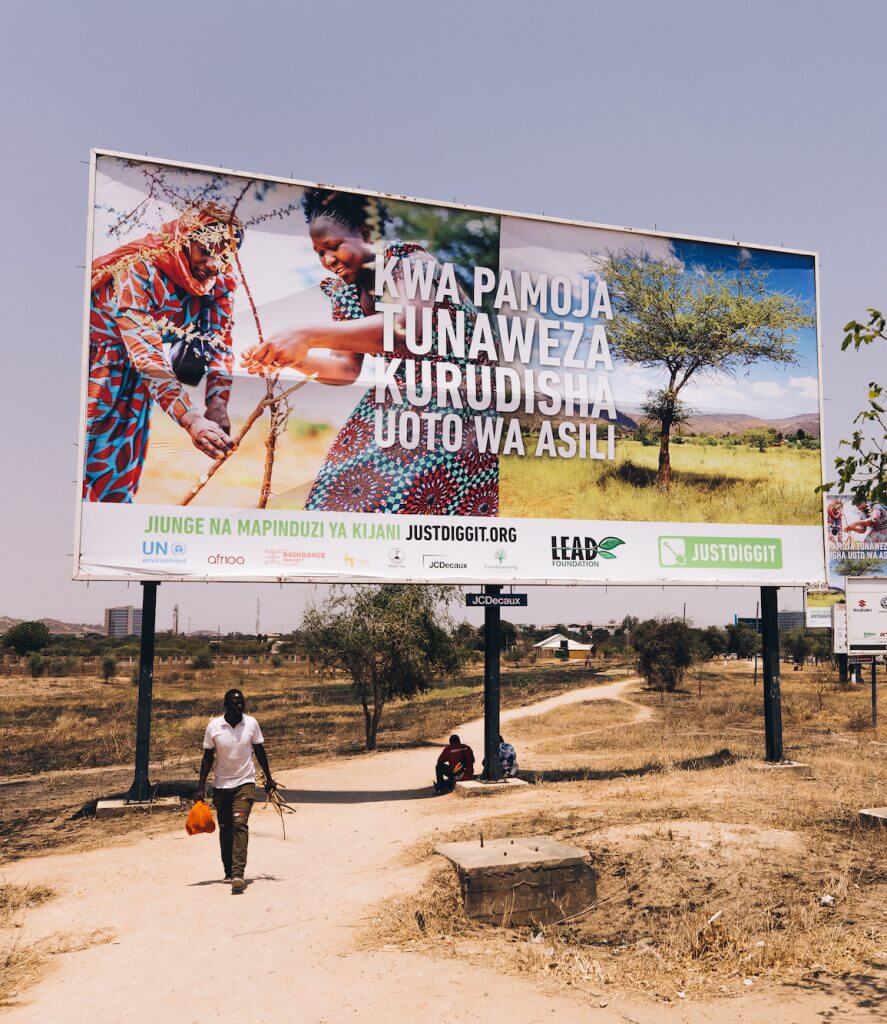 Regreening hearts and minds
If you want to make a global change, you need to be everywhere: news, ads, social channels, conversations, and above all in people's hearts and minds. To do this, we use the power of media and communications, to build awareness and understanding and to show that together we can have a positive and significant impact on climate change.
Through various channels, we communicate to our audience: farmers, pastoralists, policy makers, consumers, companies, foundations, sponsors, rainmakers, followers, alliance partners, project partners, media partners and our ambassadors. Each of these requires a different communications format and approach.
The right story for
the right audience
The campaigns are specifically developed for each country or landscape. In Kenya we show the digging techniques, and in Tanzania we promote the Kisiki Hai technique of restoring trees. In our European and global campaigns we have been breaking down the science into a more easy-to-digest language: regreening = cooling down the planet. For instance, the video below shows our Tanzanian campaign (2019) in English. We also have a version in Swahili.
Media partners
With a mission
Working together with amazing media partners supports us on a global level by developing our campaigns and giving them the exposure they need. They have effectively donated millions in terms of media value, but more importantly we have reached millions and millions of people in both Europe and Africa.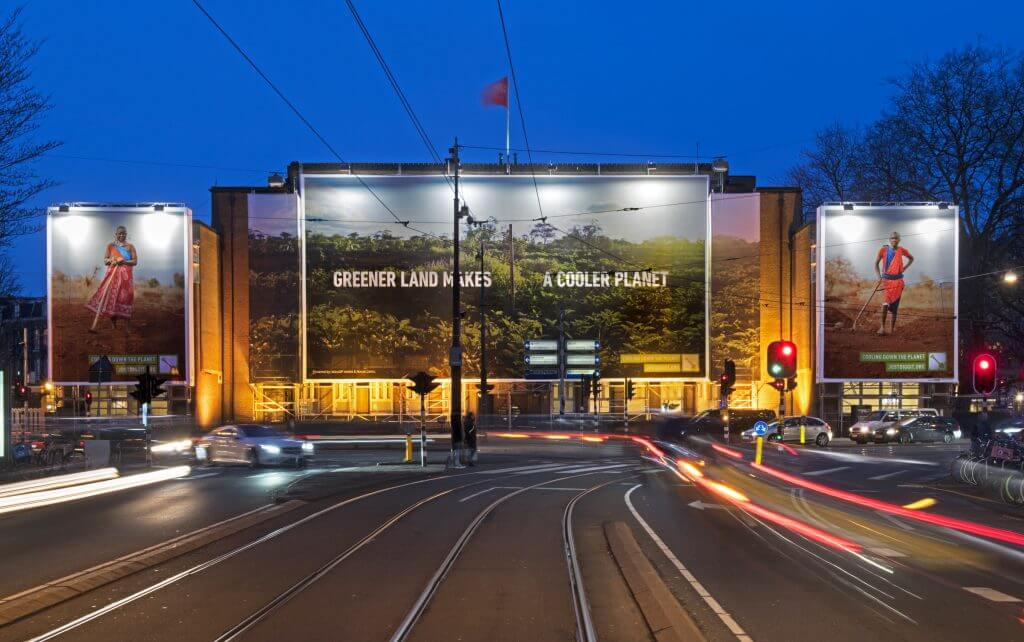 Billboard in Amsterdam, the Netherlands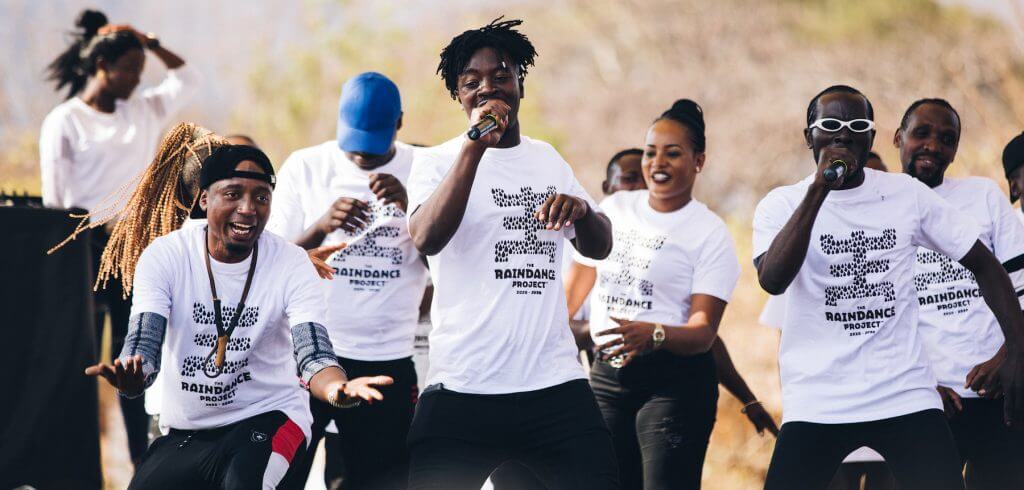 The Raindance Festival - Tanzania, 2019