June 23, 2022
24ThePlanet raises €35.000 for Justdiggit!
You spend a day walking through a lush green parc in Amsterdam, we cool of the earth. That was the promised deal by 24ThePlanet. And they delivered, big time!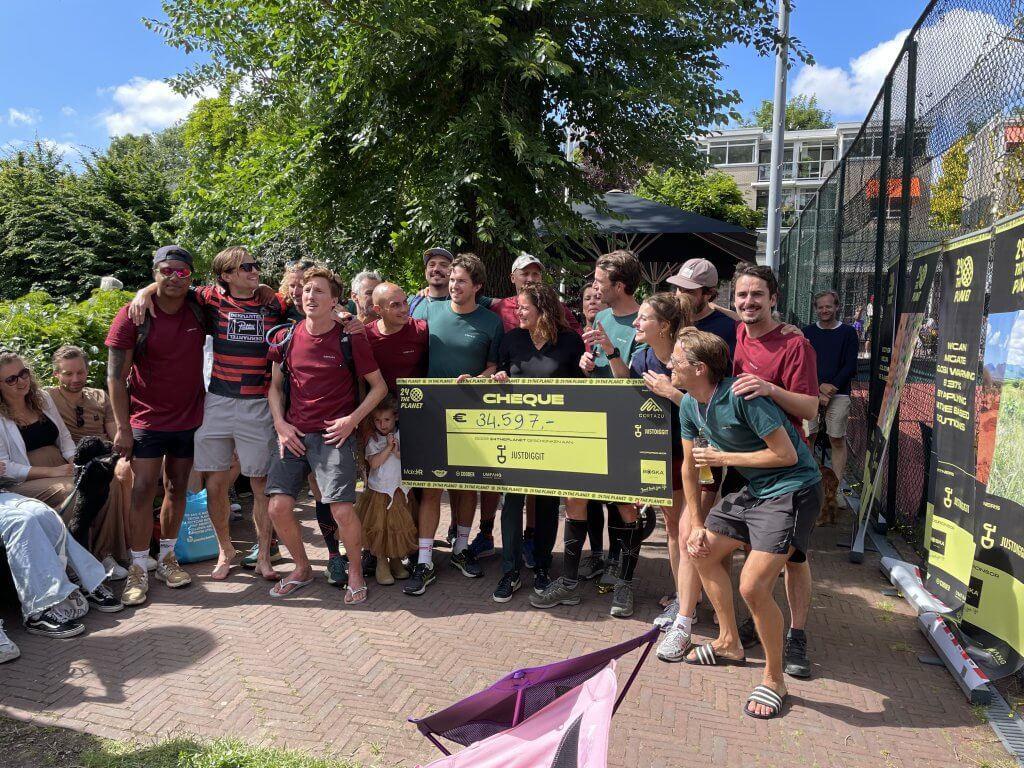 What a difference a day makes… A lot according to Adriaan Kolff, the initiator of 24ThePlanet. Together with his team of volunteers and participants, he raised 35.000 euros in just one day by walking 24 hours through the well known Vondelpark in Amsterdam. All the proceeds of the event go to Justdiggit.
Amazing result
The original targeted amount was 50.000 euros. With this money we could regreen degraded land in Africa the size of Amsterdam. The atmosphere during 24ThePlanet on the 11th of June was amazing! So many inspiring people gathered around one goal: cooling down the planet. They were literally walking the talk!
In the end participants managed to raise 35.000 euros after many, many hours of walking, even during the night. This is still an amazing result! With this money we can regreen degraded land in Africa 1,5 times the size of a city like Utrecht.
Turn the tide
Adriaan Kolff, initiator of 24The Planet looks back on the event with a big smile. "I notice climate change is a big issue for people, but they struggle translating their awareness into action. That's a problem; we're in the middle of a crisis! Luckily we can still turn the tide. With 24ThePlanet we wanted to inspire and challenge people to take action! And it worked with a beautiful end result."
We are so grateful for the hard work Adriaan Kolff and his team pulled off. And for our wonderfull partners Cortazu and Bosku who have made this event possible. They enable Justdiggit to speed up cooling off the earth with nature based solutions. Regreening is done together!