January 23, 2023
A-DAM X Justdiggit: fancy socks for a cooler planet
A-DAM and Justdiggit have joined forces for more regreening! This cool and quirky clothing brand from Amsterdam designed socks especially for us and all of the profits will go directly to Justdiggit!
A-DAM made a special edition 2-pack socks, with different embroideries for each pair. One pair contains an embroidered tree and a bund (earth smile!). The other pair is embroidered with our world globe encircled with green twigs. All profits of these socks go toward Justdiggit's mission of making dry land green again.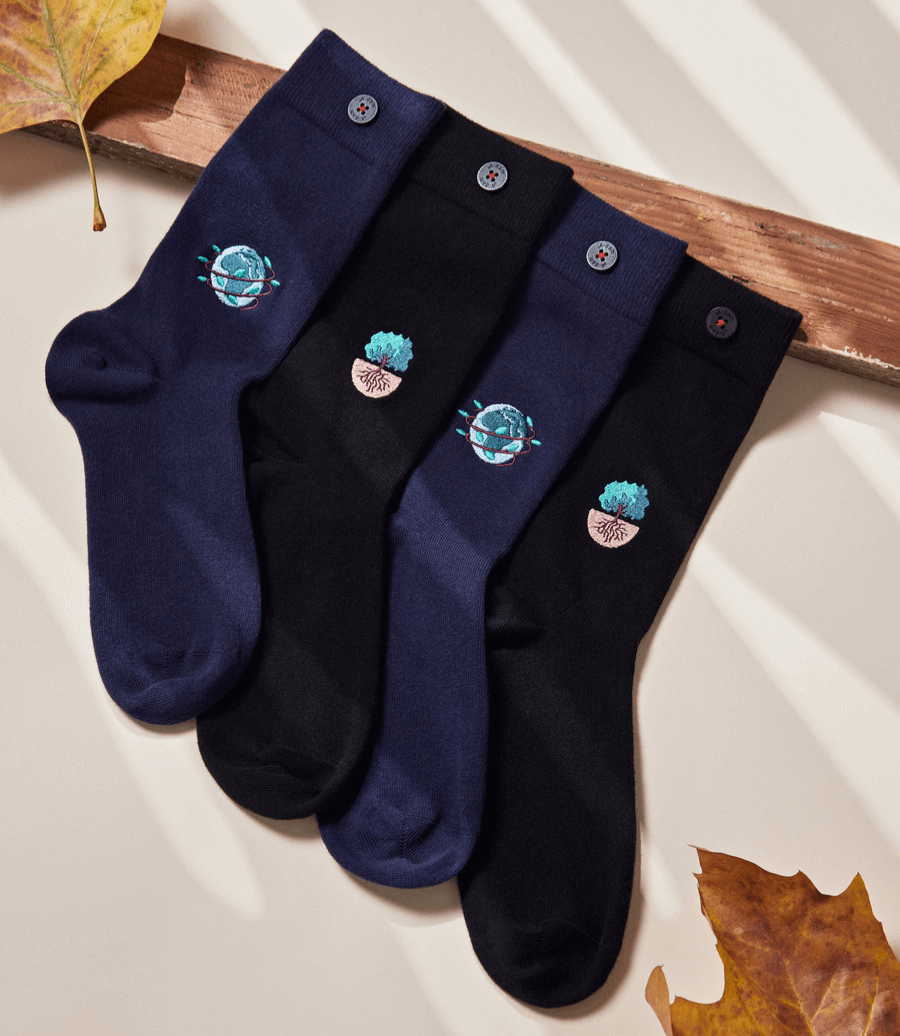 Becoming B-corp
A-DAM's mission as a clothing brand matches perfectly with Justdiggit. Eco friendly fabrics, excellent labor conditions and clean production methods; in every aspect of their production chain they're trying to act as social and sustainable as possible. A-DAM is in the midst of becoming a B-corp certified company. These companies meet the highest standards of social and environmental performance, transparency, and accountability.
Therefore, our collaboration felt only logical for both sides.
"We support Justdiggit's mission 100%, which is why we collaborated with them and made these special edition 2-pack socks, with embroideries that symbolize what they do best: Cooling down the planet together."