December 16, 2021
Alight Media raises funds for Justdiggit
Our wonderful partner Alight Media has been supporting us to raise awareness for nature-based solutions through their rapidly expanding national out-of-home screen network. Now they raised awareness in a different way: raising funds by running, swimming, and cycling from Great Marlborough in London to Dodoma in Tanzania. 
Alight Media is the fastest growing UK out-of-home media owner, supporting us by broadcasting our out-of-home campaigns all over the UK. They came up with the idea of a fundraiser for Justdiggit, working together towards creating a greener, cooler planet. The mission was clear: being the fastest team to complete the (virtual) distance of the route from their Great Marlborough office in London to Dodoma, Tanzania, while performing multiple sports such as swimming, running, and cycling. 
To achieve this mission, the company was split into 3 teams: the Lions, Giraffes, and Elephants. In total, the challenge took 13 weeks to complete, covering an incredible 13,464 miles (21,668 km). From the teams, the Elephants were the fastest in the race, with just 21 miles (33.8 km) more than the Lions. With this great initiative, Alight Media raised 7,867 euros. This enabled us to regreen 122,140 square meters – which is almost 1,000 bunds!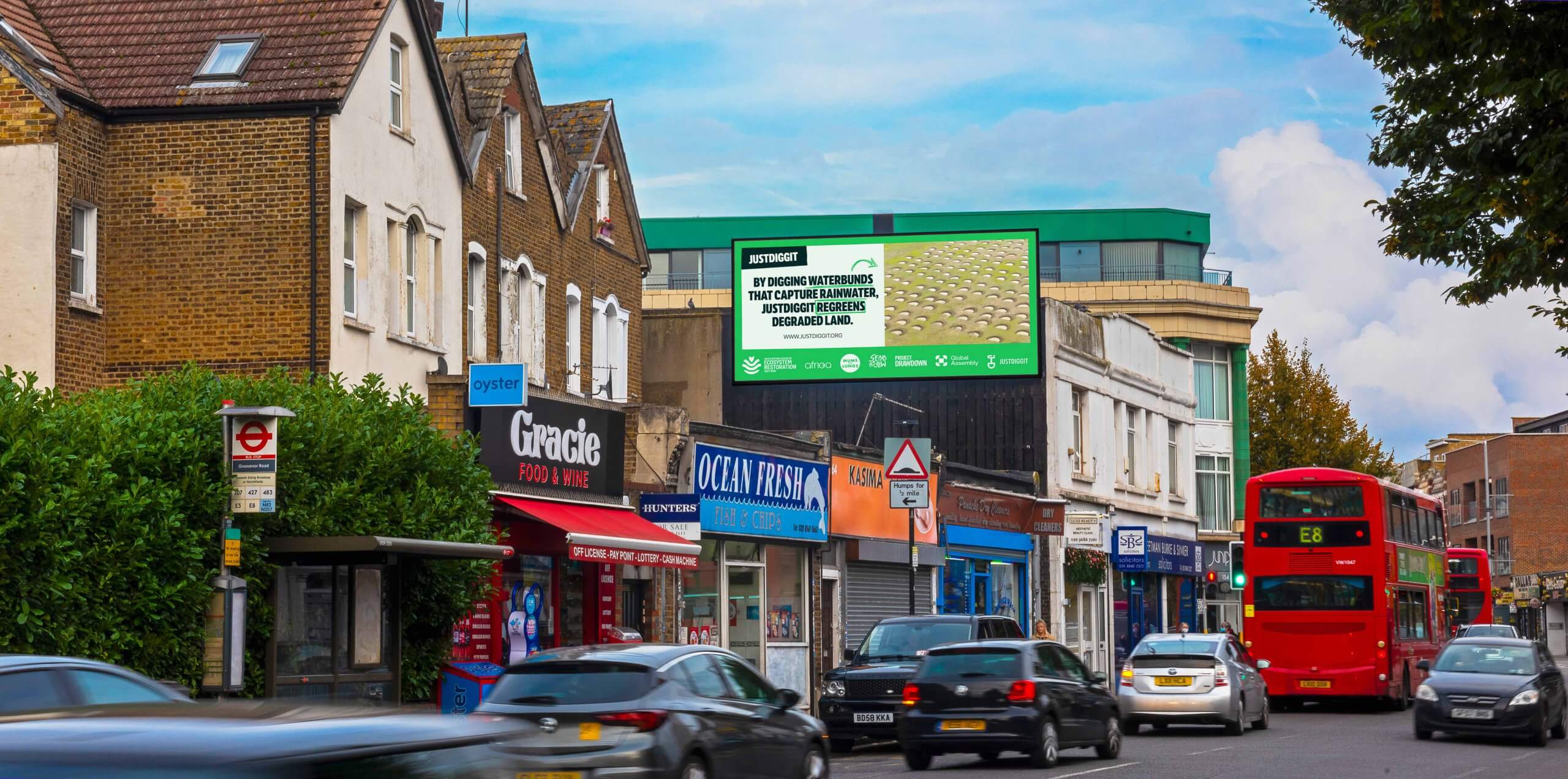 The Alight team will continue to support and help raise awareness for Justdiggit via its D48 and D6 OOH screen network which engages a quarter of the adult population every fortnight through more than 1,500 advertising sites.
We want to thank Alight Media for this wonderful fundraiser initiative, and we are very proud to call them our partners!