April 18, 2023
Brewgooder and Passenger collaborate on a new beer to support Justdiggit
Beer label Brewgooder and sustainable clothing brand Passenger have collaborated on new IPA 'Made to Roam' to support Justdiggit and its regreening projects. Every 4-pack sold will enable the regreening of 20 square metres of land across Africa. The Made to Roam IPA was launched across the UK in Co-op stores on the 18th of April, with more retailers set to list in late spring. Want to read more about this collaboration? Dig in!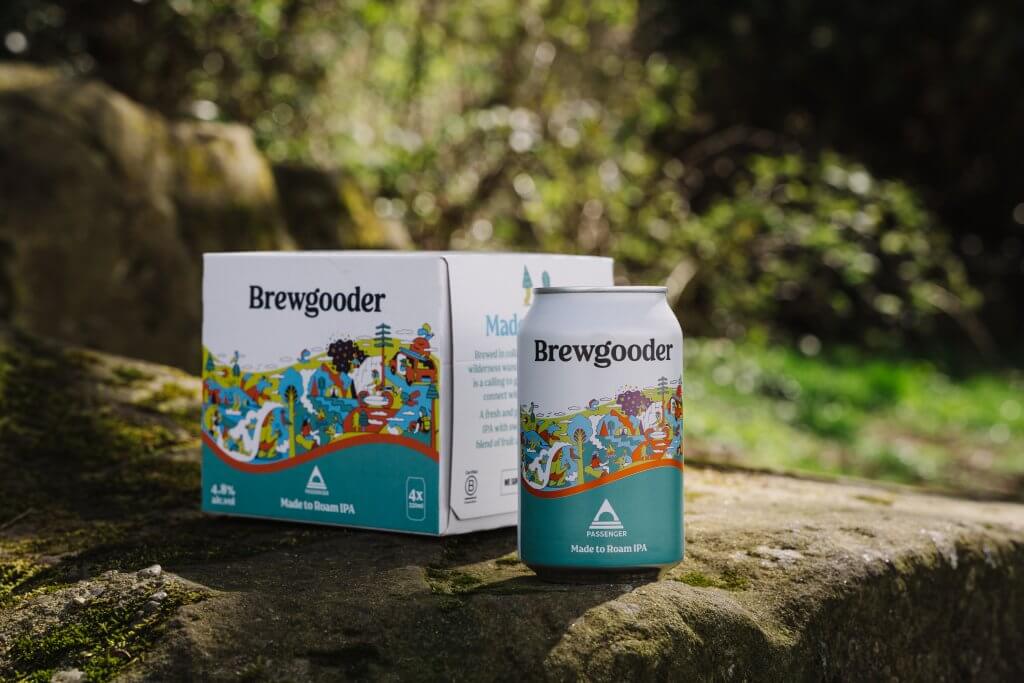 Brewgooder has launched its latest beer, 'Made to Roam' in collaboration with fast growing sustainable clothing brand, Passenger. Proceeds from each pack sold go towards supporting Amsterdam-based, grassroots organisation Justdiggit with regreening projects across Africa. The beer is a 4.8% IPA brewed in the classic pacific northwest style, with a refreshing blend of fruit and a crisp piney finish.
The brew is the latest in Brewgooder's series of impact-making brand collaborations, and follows the success of their Twisted IPA, which was the UK's 4th best-selling FMCG product of 2022 from brands <£15m in revenue, according to Nielsen.
"We always try to collaborate with brands that align with our ethos and are making waves in their own way, and Passenger is an incredibly forward-thinking company that we've always greatly admired," said James Hughes, co-founder of Brewgooder. "Their passion for sustainability and planet protection inspired the impact delivery via Justdiggit, who are making genuine strides toward building a better planet. We hope drinkers love the beer and are inspired by its purpose to get outside and enjoy the wilderness while protecting it too."
Sam Westley, Head of Brand & Marketing at Passenger continues: "A coming together of shared values, the Made to Roam IPA is for good times in wild places, connecting with each other and the great outdoors while giving back to it. Our friends at Brewgooder continue to inspire us, pushing the boundaries in their industry with purpose and meaning. We knew that a refreshing, forward-thinking beer needed a refreshing and forward-thinking conservation partner which could only mean Justdiggit. The outdoors is for everyone to enjoy and look after, and we hope this collaboration inspires some meaningful escapism."
Jonathan Price, Beer Buyer at Co-op says: "At Co-op, we're proud to champion and support producers who are putting people and planet ahead of profit, so we're thrilled to be offering this new beer from Brewgooder and Passenger exclusively for our Co-op members and customers. It looks and tastes great and we're sure, as with Brewgooder and Twisted before it, the beer will perform really well."
Stuart Taylor, UK Country Director at Justdiggit adds: "At Justdiggit we're always looking for shared-value partnership, working together to create a greener and cooler planet. Together with sustainable brands such as Brewgooder and Passenger, we're able to continue our re-greening efforts in Africa and drive genuine sustainable change. We're proud to be a part of the launch of this delicious IPA."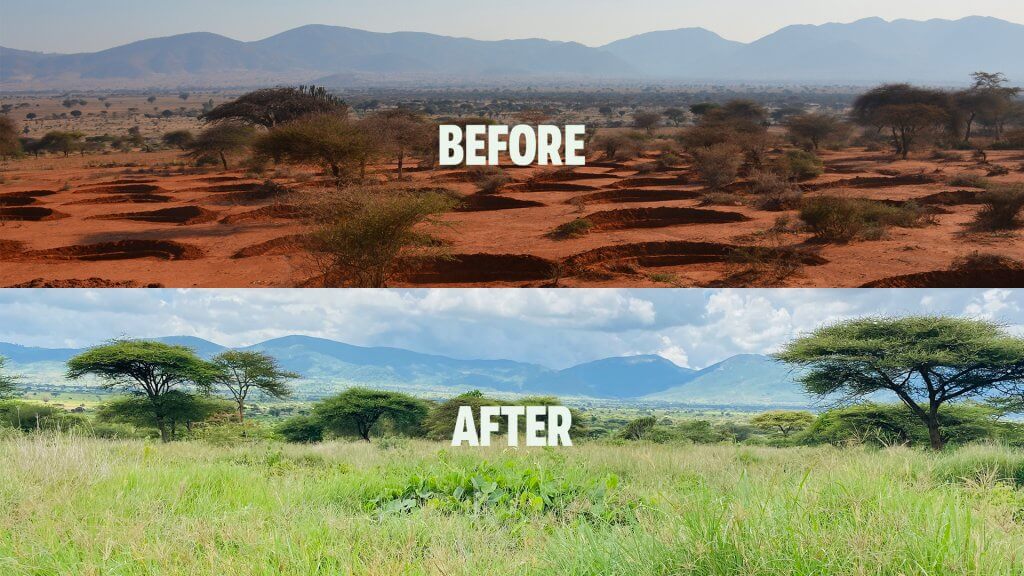 Every 4-pack sold will enable the regreening of 20 square metres of land across Africa. Eager to learn more about Justdiggit's efforts to regreen Africa and cool down the planet? Click here to read more.