February 28, 2020
IKEA Foundation grant recipient
IKEA Foundation grant recipient
The Green Future Farming program – an initiative by RAIN, Meta Meta & Justdiggit, is the proud recipient of a grant from the IKEA Foundation. Thanks to our partnership with the IKEA Foundation, we are able to join forces and offer perspective to young farmers in East Africa.
In rural East Africa, a growing number of people depend on declining natural resources, notably soil fertility and water availability. Reduced agricultural yields, aggravated by climate change and a scarcity of investments, leave the younger generation with fewer livelihood options and are a precursor for migration and even political instability.
Can we turn this around? Can we create livelihood opportunities for youth and make rural economies abundant and vibrant by strong local value chains? Would it be possible to do this without putting undue pressure on the available resources?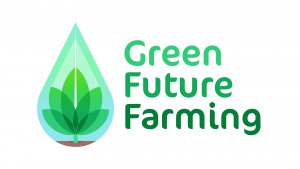 The answer is YES, and the three organisations implementing the Green Future Farming (GFF) program will put in all their combined efforts and expertise in order to do so. Our aim is to:
Make circular agriculture a profitable opportunity for farmers
by local value chain reinvestment and landscape improvement.
The program will take place in three distinct agro-ecological zones across East Africa where the consortium has enduring implementation experience:
Uganda: amongst coffee farmers on the hills of Mount Elgon
Kenya: amongst pastoralists in the ASAL's (Arid and Semi-Arid Lands) in the south
Ethiopia: amongst subsistence farmers around the Awash
GFF sees opportunities to positively impact productivity with a system of agriculture and pastoralism that is regenerative and not exhaustive. A system that at the same time increases water availability and vegetation cover in a wide range of agricultural practices. GFF will do this by mobilizing the drivers of agricultural growth and increasing circular production options for young people. The effects are mutually reinforcing and benefits multiply: the sector becomes attractive for young people; productivity increases sustainably; more resources become available and rural economies accommodate a variety of livelihood opportunities with jobs creating more jobs.
GFF focusses on four pillars:
Promoting regenerative agriculture;
Strengthening local value chains;
Creating local economies based on circular principles;
Learning and communication.
What makes the GFF program extra special is the fact that we are combining our specific strengths:
RAIN will support value chain development, linking value chains to landscapes through sustainable resource use. MetaMeta will support innovation in circular agriculture and will be in charge of the Monitoring, Evaluation and Learning (MEL) activities, ensuring the generic learning and wide sharing. Justdiggit will be engaged in all country components – taking care of the communication building, both on a regional and national level with its access to mass media space.
The IKEA Foundation sees the potential in the collaboration between these three parties and how they strengthen each other. Thanks to the IKEA Foundation, GFF is able to ensure water and food security, improve livelihoods, benefiting local economies and positively impacting the regional climate.
About RAIN
RAIN – a brand of Aidenvironment –  provides technical insights and manages innovative programs linking landscapes, water resources and value chains. RAIN's expertise lies in designing innovative and practical solutions to increase water availability, restore the landscape and use available resources for sustainable agriculture. When actors start thinking with the landscape and make use of integrated water strategies and technologies, the landscape can become productive in the long-term.
About Meta Meta
MetaMeta provides research and consultancy services in water governance and offers specialised communication products geared to the international resource management & development sectors. MetaMeta has also developed innovative new models for managing and monitoring complex programmes.
About Justdiggit
Justdiggit makes dry land green again by inspiring and activating farmers in Africa, positively impacting climate change, nature and people. Degraded landscapes are restored by combining traditional techniques, with new technology and a strong communication approach.
About the IKEA Foundation
The IKEA Foundation (Stichting IKEA Foundation) works to create a better everyday life for the many people. As the philanthropic arm of INGKA Foundation, the owner of the Ingka Group of companies, the IKEA Foundation focuses on improving the lives of vulnerable children by enabling their families to create sustainable livelihoods, and to fight and cope with climate change.
Watch the introduction video of the GFF program here.