November 17, 2021
Justdiggit at the COP26
On the 31st of October 2021, the 26th edition of the UN Climate Change Conference of the Parties (COP26) in Glasgow kicked off: one of the most important global events aiming to reach agreements on how to tackle climate change across the globe. Representatives from 190 different countries came together for twelve days of discussion regarding the goals of the Paris Agreement. We are proud that Justdiggit was one of the organizations that presented during the COP26!
Justdiggit at the COP 26
During the COP26, our very own Mary Bezabeh and earth scientist and director Safi Graauw got the chance to discuss "how positive storytelling can help solve climate change". Together they have addressed and discussed how nature-based solutions, along with positive storytelling and communication, can restore degraded land. We are extremely proud of the presentation that Mary and Safi have delivered, which you can rewatch through this link!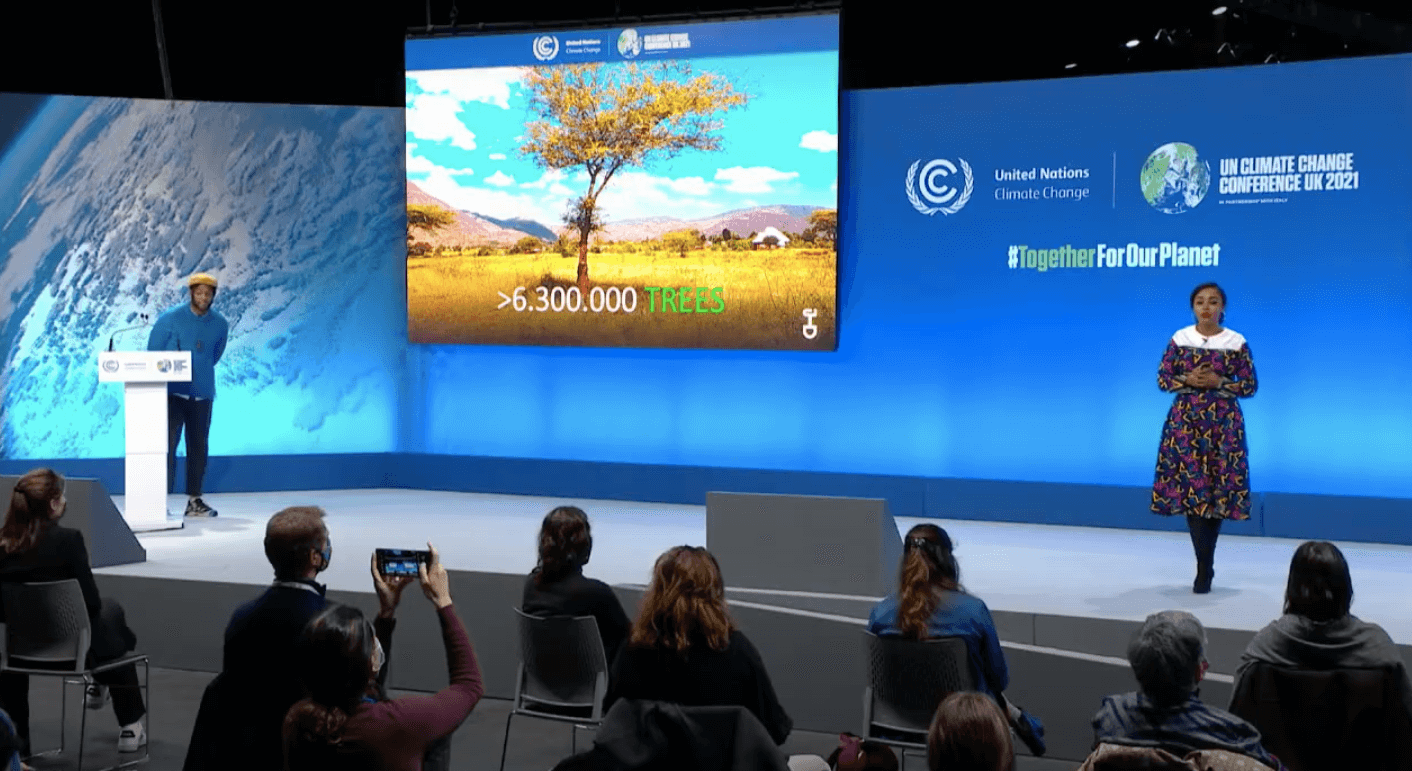 Although the outcome of the COP26 is debatable, we believe that by working together and through communication, we can tackle climate change. As Sir David Attenborough states:  "Saving our planet is now a communications challenge". 
This is The Decade Of Doing
And there is more! Together with Project Drawdown, IUCN, the UN Environment Program, AFR100, Mums For Lungs, Send a Cow, and the Global Assembly, we have created an out-of-home campaign called The Decade Of Doing, designated to the COP26. This campaign shows the positive effects of landscape restoration and that if we work together, we can tackle the climate issue. Thanks to the support of our partners Ocean, blowUP media, JCDecaux, and Alight Media, our united out-of-home campaign was broadcasted in numerous European cities during the COP event.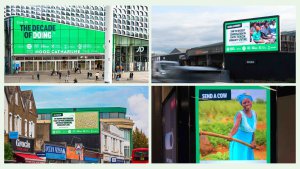 About COP
For almost three decades, the UN has brought together almost every country on the planet to tackle issues concerning the global climate crisis. The first COP (21) took place in Paris in 2015. Over time, climate change has gone from being a fragile issue to an international priority. As COP 26 mentions: "We can only rise to the challenges of the climate crisis by working together". And we couldn't agree more! We are extremely thrilled that Justiggit got the chance to speak at this important global event.