December 29, 2021
Justdiggit partners up with inTime Express Logistik, TLT, and Ader!
Justdiggit has bundled forces with three new partners: inTime Express Logistik, TLT, and Ader (part of SuperGroup). Together we will work hard on regreening drylands in central Tanzania.
Over time, the partnership will contribute to the restoration of over 330,000 trees, regreening over 81 million m2 of drylands in Tanzania. Consequently, this will lead to the absorption of thousands of tons of CO2. This will have an enormous impact on nature, people, biodiversity, and eventually our climate.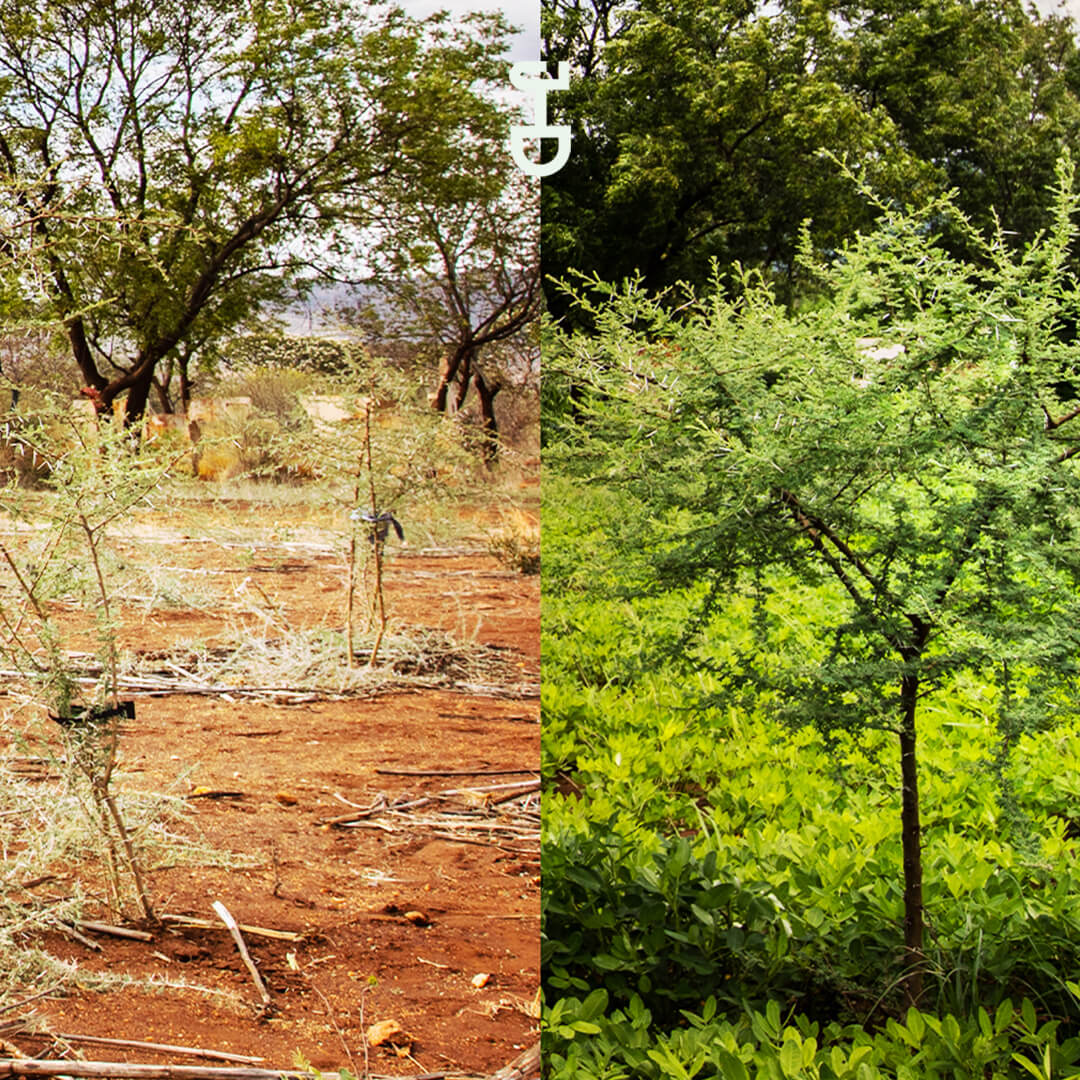 Gerd Röttger, Managing Director of inTime Express Logistik GmbH on the new partnership:
 "We are involved in Justdiggit because we like what the initiative does. Why do we think this way? Climate change affects us all: every individual in their microcosm, people in different communities, global industry, and trade. No one can look away. But it also means that we have to tackle the fight against climate change together as a whole-society project. Justdiggit connects many individual voices around the globe: in many practical projects in Africa, but also in the global exchange of expertise. We get involved in that issue because we are aware of our responsibility for the environment. As a logistics service provider, we consume resources and emit emissions for the basic supply of people. We have begun to do things better. Justdiggit is an important building block in this commitment for us – at inTime, but also in Supply Chain Europe with our subsidiaries Trans-Logo-Tech (TLT) GmbH, Germany and Servicios Empresariales Ader S.A. from Spain".
"We are very happy with this committed and long term partnership with inTime, TLT, and Ader and we look forward to making a lasting and real impact together on Climate, Nature, and People", thus Wessel Koning, Director Business Development & Partnerships at Justdiggit.
About inTime
inTime is one of Europe's market leaders for business-to-business direct and express shipments. The company employs approximately 500 staff members across 12 branch offices and sites in Germany, Sweden, Poland, Hungary, Romania, the Czech Republic, and the UK.
About TLT
TLT is a Fifth Party Logistics provider focusing on organizational consulting and support, material flow planning, logistics, production, development, and engineering services. With its 50 employees, TLT supports its customers in the areas of start-up and phase-out management as well as the optimization of value chains. 
About Ader
ADER leads the Spanish market in the dedicated distribution segment and does so through its extensive brand and services map, which it carries out under its mission of providing transport and logistics solutions with dedicated resources. ADER has a leadership position with its structure of 19 branches in the main cities of the country, a fleet of more than 1,500 subcontracted vehicles and more than 230 employees that make up the company's structure.