April 25, 2023
Launch audiobook 'From the North Pole to Nairobi'
During last 'Earth Day weekend', the audiobook 'From the North Pole to Nairobi' was officially launched. The guests received a warm welcome from Mister Santos – the most cheerful host of the Netherlands – at the historic Fort de Batterijen in the green heart of Nieuwegein. The authors hosted a reading session and the day was concluded with a really fun nature quiz. It was a Sunday afternoon to remember!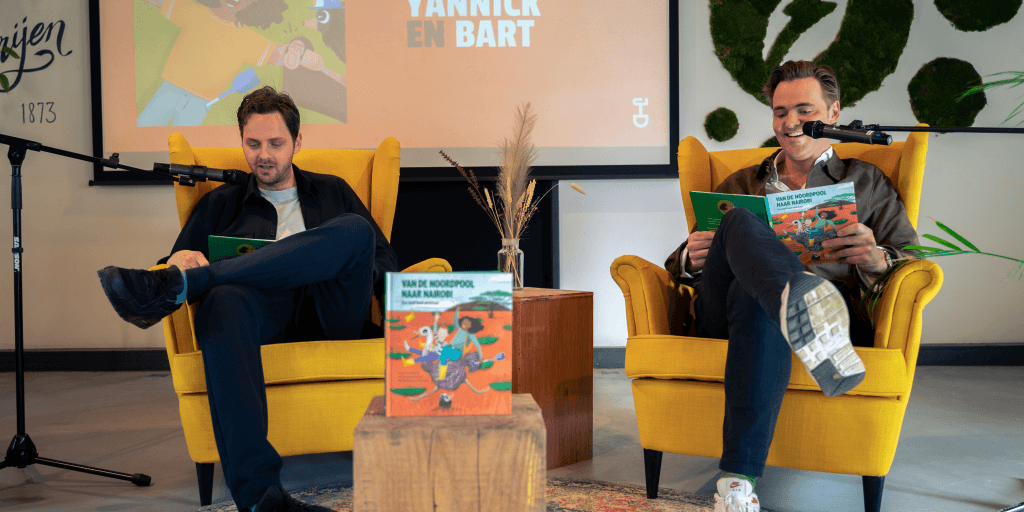 Last September, we launched the children's book 'From the North Pole to Nairobi' together with publisher Rubinstein. It's written by Yannick van de Velde (RUNDFUNK, Undercover) and Bart van den Donker (Soldaat van Oranje, Het Klokhuis). Now, this hilarious and engaging climate book has been transformed into a Storytel audiobook, with an incredible cast of voice-actors!
It's quite a challenge: raising awareness of climate change among children in an understandable and engaging manner. But, with their first children's book, Yannick van de Velde and Bart van den Donker show that it can be done by using a healthy dose of humour!  The book takes children on a cool journey and teaches them (and their parents!) that we're all sharing the same planet we're living on. The characters in the book really came to life thanks to the voices of the authors themselves, and a cast consisting of Sosha Duysker, Katja Schuurman, Sammie Römer, Daniel Cornelisse, Matthijs van de Sande Bakhuyzen, Henry van Loon and Sophie van Winden. 
You can now listen to the book on Storytel. Currently, it's only available in Dutch.
About the book
As Isabelle is preparing a presentation with her best friend Laurens, they suddenly hear a lot of digging and rumbling. Mister Santos, a tiny mole, sticks his head through the floor. He is quite lost: he is supposed to go to Nairobi! The kids and Mister Santos agree to work together and a crazy adventure begins. While digging around the world, they meet many different colourful characters: a polar bear who is freezing, an ostrich struggling with drought, a crane performing a rain dance and a couple of monkeys that dislike eating bananas.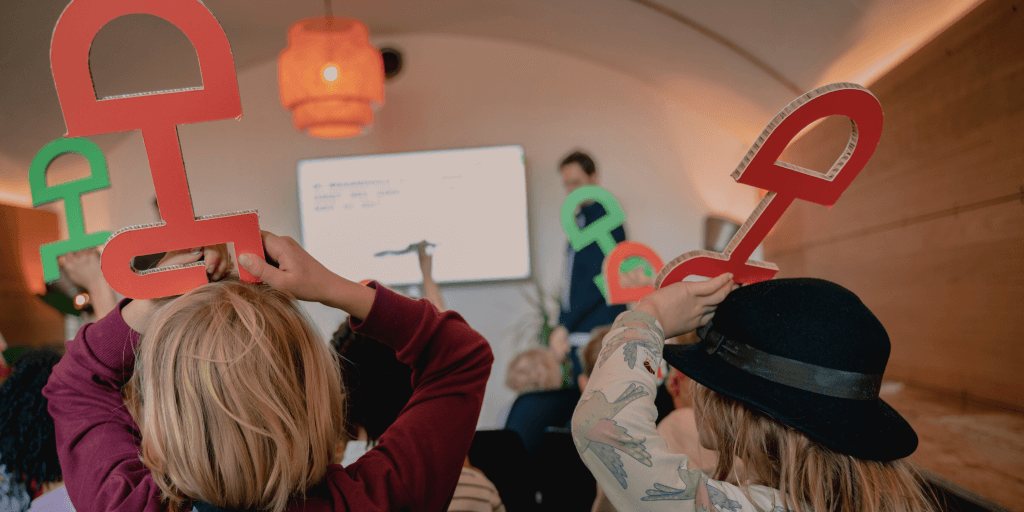 For Justdiggit
The book is a reflection of Justdiggit, a non-profit organisation with the purpose of regreening the African continent and in doing so, cooling down the planet. Despite the problems we're facing there are always solutions in sight. For the main characters of the book, and Justdiggit alike, humour, positivity and togetherness are core values. Each time the audiobook is being listened to, Justdiggit is able to increase their regreening efforts, as publisher Rubinstein and Storytel donate part of the proceeds. This is important because the greener it gets, the cooler it gets!