December 21, 2021
Measuring regreening impact from space with VanderSat
Earth Observation company VanderSat, which is now a part of Planet Labs, uses satellite data to monitor water and vegetation conditions. Last week they kicked off their newest project: Restore-IT. The goal is to develop a methodology that can detect and monitor the impact of landscape restoration with help of satellite climate data records. Our bund projects in Kenya are one of the case studies of the project.  
The Restore-IT project
The Restore-IT project is a collaboration between academia, NGOs, and commercial satellite providers and is supported by the European Space Agency (ESA). Within the project, VanderSat will – in collaboration with the University of Leicester – inspect how factors such as surface temperature, soil moisture, and land cover can be combined to measure the impact of landscape restoration more accurately from space. To understand best what is needed for effective satellite monitoring, two case studies have been selected to test the new methodology. And our bund projects in Kenya are one of them! With this new way of impact monitoring, we can measure the progress of our landscape restoration projects on a larger scale.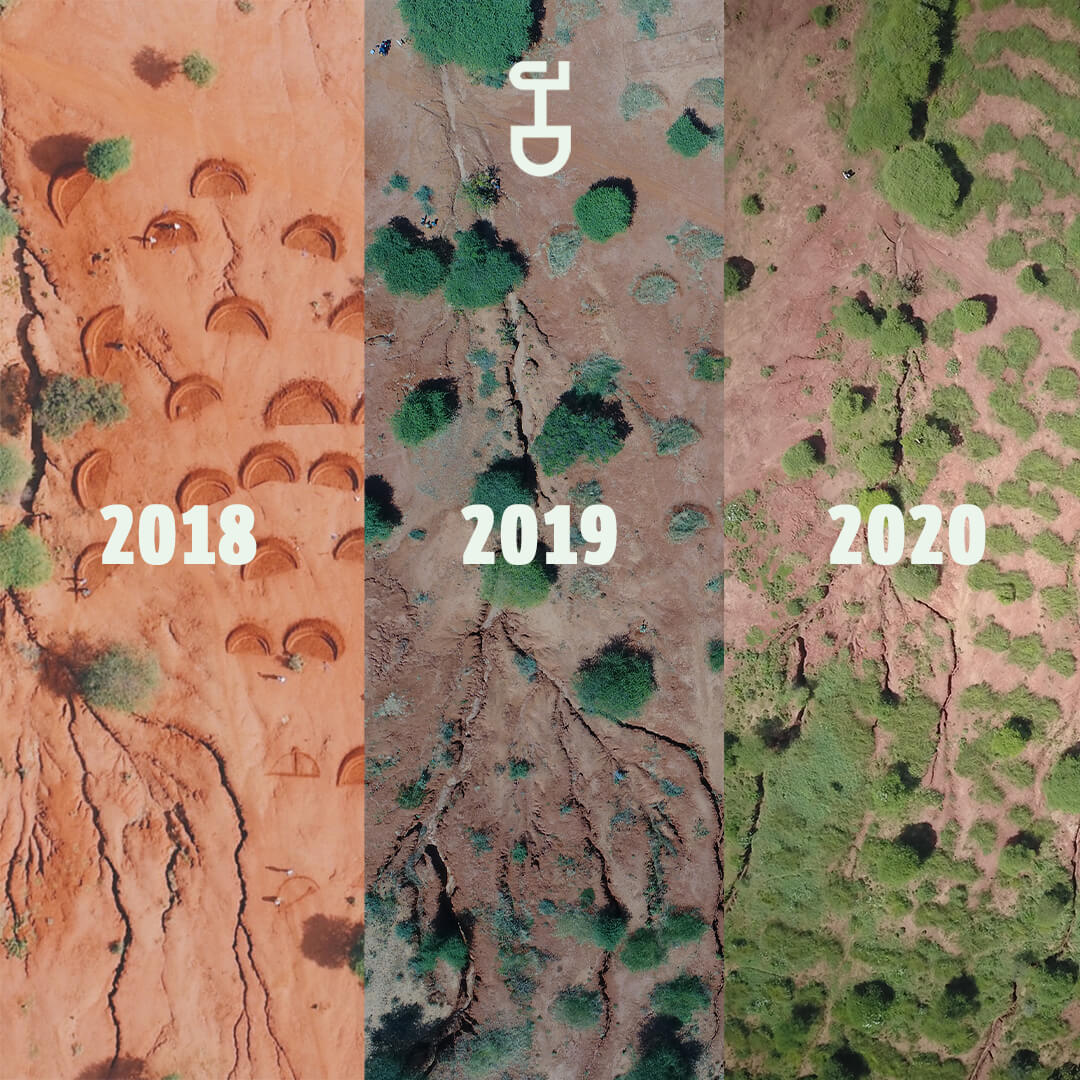 About VanderSat
VanderSat, now a part of Planet Labs, is a leading provider of global satellite-observed data, products, and services focusing on monitoring soil and crop conditions. They apply mathematical expertise to raw data from a range of satellites from several space agencies including NASA, ESA, and JAXA. As a specialist in obtaining accurate and relevant data, they translate the satellite data into understandable key points for their customers. We are very pleased to partner up with VanderSat in the Restore-IT project!