September 29, 2021
Music video of 'Too Much To Ask' is out now
Turn your streaming into regreening by watching the brand new music video of the song 'Too Much To Ask' by Don Diablo and Ty Dolla $ign. The song, part of our campaign Stream to Regreen, helps us to scale up the regreening. For every 25 streams of the song 1 m² of degraded land can be restored. So tune in and watch the brand new video clip now!
A travel to a greener Earth
The video clip, created in collaboration with digital-first marketing and advertising services company Media.Monks and directed by Safi Graauw, artfully depicts the simple connection between listening to music, and making a positive impact on the planet. As the film travels through space and time, symbolic moments mark the connection between a deteriorating planet and lush, more beautiful reality made possible by regreening the earth.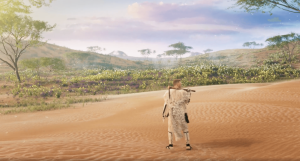 Scale up the streaming
To amplify the reach and the awareness of the video, Havas Lemz and Media.Monks partnered up with Out-of-Home operators blowUp Media and JCDecaux. Their large digital screens are showing the Stream To Regreen campaign to thousands of people in Europe and Africa. And there is more! Music video platform XITE has dedicated a channel to 'Stream to Regreen' on their interactive music video TV app, playing the 'Too Much To Ask' music video repeatedly.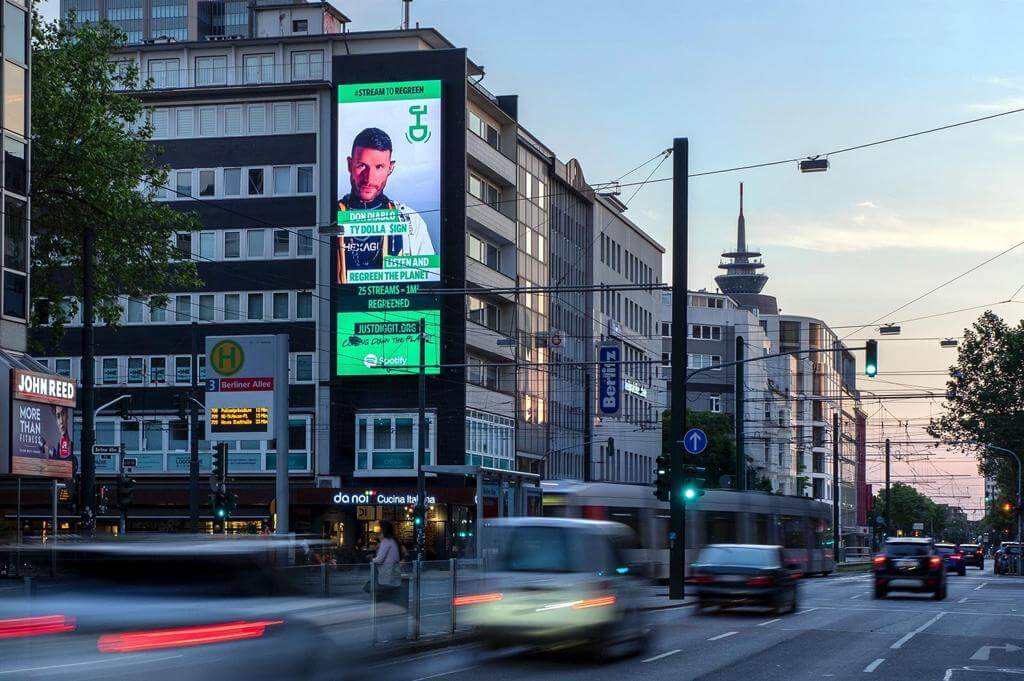 Over 290,000 m2 regreened
Since its release in June, the 'Too Much To Ask' track has already been streamed over 7 milions times, resulting in more than 290,000 square meters of restored land. And these numbers will only increase with the launch of the video clip. Dig in and watch the video here. 
"How cool to be able to actively regreen our planet by listening to the best music and watching high end music videos," said Wessel van Eeden, Marketing Director Justdiggit.
"Too Much To Ask is a love song for Mother Earth," said Don Diablo. "As a futurist my focus has always been on finding ways to create a better future and this is definitely the start of something amazing."
"We are beyond excited about this one-of-a-kind music video for Justdiggit," said Nadiya Haddad, Media.Monks Senior Producer Films & Content. "The 'Too Much to Ask' video goes beyond entertainment and captures the tensions and reality of daily life, giving voice to the human ambition to take better care of our planet."
"Stream to Regreen is another important way of involving creativity in the communication of landscape restoration," said Director Safi Graauw. "It is an important way of reaching youthful people through the fanbase of Ty Dolla $ign and Don Diablo by creating this music video."