June 7, 2021
Pictures for Purpose organizes fundraiser for a greener earth
Pictures for Purpose organizes fundraiser for a greener earth
In line with our goal to scale up and reach a continuously wider audience, we have partnered with the Pictures for Purpose Foundation. They organize their second fundraising print sale, to raise awareness for the UN Decade on Ecosystem Restoration (2021-2030).
Pictures for Purpose aspires to raise awareness of the implications of climate change, as well as secure funds for an organization fighting against it. The fundraiser runs for two weeks, from Monday 7th June to Monday 21st June. They are featuring the artwork of 36 leading international artists, which will be available for €125. The proceeds will be split between Justdiggit and the artists themselves to take into account the loss of income for artists during the Coronavirus Pandemic. This will raise an enormous amount of awareness for the regreening movement and help us continue our ongoing projects!
The medium of photography can play a crucial and connecting role in challenging times like this. Artists can use their work to draw attention to social matters in a creative manner. The fundraiser offers a unique range of established names and emerging talent from across the globe, including works by Dana Lixenberg (NL), Jack Davison (UK), Melanie Bonajo (NL), Gregory Halpern (US), Min Hyunwoo (KR), Joana Choumali (CI) and Hashem Shakeri (IR).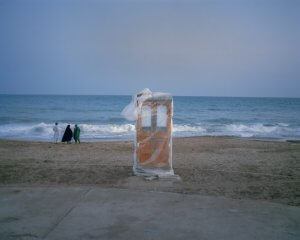 With this partnership, Justdiggit wants to create awareness for the global climate crisis. Supporting this initiative will not only buy you a wonderful piece of art, it will also help regreen our planet, so don't forget to check out the amazing photographs that are being showcased.