May 28, 2021
Regreening together with MediaVision
Regreening together with MediaVision
We are proud to announce our new partnership with multi-award-winning digital performance marketing agency MediaVision. By supporting Justdiggit, MediaVision helps to bring alive their mission to 'grow every day' in line with their fresh new vision for 2021.
As part of the partnership, MediaVision will donate 1% of their client fees to support our work. With this support, we are able to regreen thousands of square meters of degraded land and capture millions of liters of water. The benefits include helping livelihoods, soil and ecosystem restoration, carbon sequestration above and below ground, biodiversity restoration, and ultimately a cooler planet.
Louis Venter, Founder, and CEO of MediaVision comments: "With the roots of our agency laid down in South Africa, we knew it was important that we give back to the continent that helped us with our initial growth. Now 15 years later we are growing bigger and faster than ever, and we knew it was time to take on an exciting charity partnership that mirrored this growth. Justdiggit perfectly represented our messaging and ethos, whilst also giving back to the continent that means a lot to the company and the individuals that work here."
Stuart Taylor, UK Country Director at Justdiggit, comments: "It is inspiring to have a growing, award-winning business like MediaVision step up to play their role in driving nature-based solutions to climate change. It was clear from the start that their values aligned with the work we do, and we are so proud to have them joining the regreen revolution as a new partner."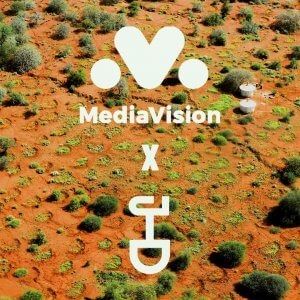 About MediaVision
MediaVision, based in Southwest London, is a multi-award-winning fully integrated digital marketing agency with experience offering SEO, Content Marketing, Digital PR, and Paid Media to a host a roster of both B2C and B2B brands including high street fashion giants New Look and Boux Avenue, as well as global property group Instant Offices, and Wealth Management Specialists Arbuthnot Latham.
Winners of Best Use of Search in Retail & Ecommerce at the 2019 UK Search Awards, MediaVision also won Search Campaign of the Year at the Prolific London Awards 2019 for their work in fashion retail. The agency was also shortlisted for Best Small Integrated Search Agency at the 2020 EU Search Awards.