July 20, 2021
Simon Biyong is joining the regreen revolution!
Simon Biyong is joining the regreen revolution!
We are proud to present Simon Biyong as our newest ambassador. As a professional MMA fighter, he's prepared for the fight against global warming.
Growing up in Cameroon gave him an insight into the bigger effects of landscape degradation. He has joined Justdiggit to fight for a greener and cooler planet.
Simon is partnering with Justdiggit as he says he "saw myself in the philosophy of Justdiggit."
Inspiring Cameroonians and Africans alike to join in on the decade of doing is especially important to Simon, and he plans to encourage this message by "using our different platforms to spread the message."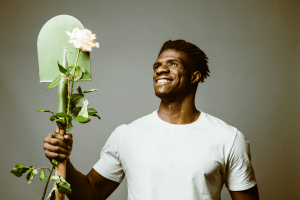 Simon wears many hats in his life. He is a professional MMA fighter with the ambition of reaching the top of his division in Bellator, where he competed in the Main in the last event. He is also a creative painter who uses his art to express his emotions and now he is an ambassador to fight for the only home we all share, our planet.
Emigrating to Italy to pursue art and then finding martial arts, Simon has experienced personal struggle. He plans to channel his experience and accomplishments to help the planet and inspire the people in it. He wants to spread the message of Justdiggit to those who are following along on his journey to becoming the next light-heavyweight champion in Bellator.
"We have to fight for what's right, we have to fight for what matters and I think Justdiggit really really matters." – Simon Biyong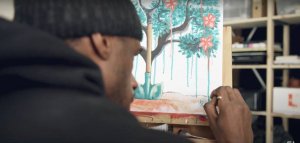 To hear more on what Simon Biyong has to say about joining the fight, watch our video here.