February 10, 2023
Seeing is believing: transforming tomatoes into earth smiles!
Large-scale regreening of land with nature-based solutions works. And anyone can do it! The best way to convince people of this is when they see it with their own eyes. That's what we love about this story: the tomato farmer in Kenya who decided to dig in for himself, after seeing the results on one of our bund plots in Olorika. 
The Olorika region in Kenya is facing an immense drought. This has a significant impact on wildlife, livestock and livelihoods. It also means that some ways of farming are no longer productive or sustainable. That's what happened to this tomato farmer not far from our Olorika bund plots. As there was not enough water to keep growing tomatoes or to grow pasture for livestock, there was only one option left: transforming his farm and taking a different approach.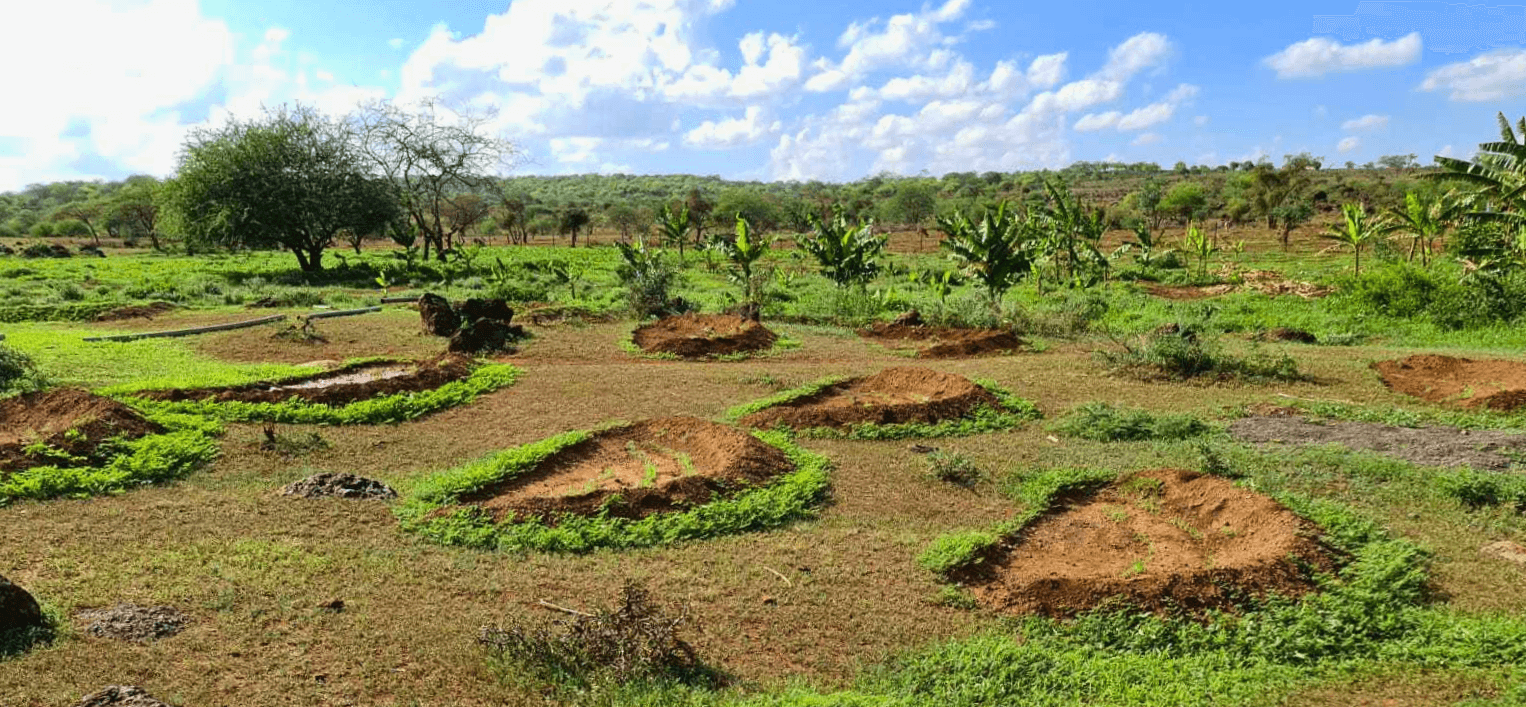 Luckily, he didn't need to look far to find a method that worked. The farmer learned about the bund techniques through the community outreach organised by MWCT. After seeing with his own eyes that earth smiles can completely transform degraded and dry landscapes, he decided to dig bunds himself. He's converting the farm to a grassland, so he can have some livestock in the future. 
As you can see in these pictures, the first results are already visible. We can't wait to see what it will look like in a few months!