February 25, 2022
We're picking up the shovels again
We are digging again! This time the shovels have been picked up in Olorika & Ilchalia, which are located in our project area Kuku, Kenia. With 200 diggers set on the projects, and more than 60,000 estimated bunds being dug, we are excited to see the areas go from red to green. 
The areas
Olorika & Ilchalia are both known for being very dry areas due to overgrazing and climate change, leaving the diggers with a big challenge. However, it is a challenge that we are willing to take on collectively. In our previous bund-digging projects in Kuku, where we have dug over 150,000 bunds, we've managed to bring back the vegetation in the area and created new opportunities for the community to use their land. And now were are doing the same in Olorika & Ilchalia!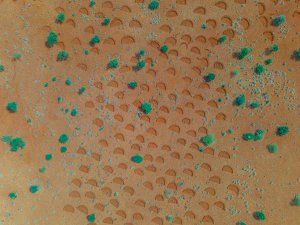 The team
We are regreening Olorika & Ilchalia together with our partner MWCT. They have employed coordinators that will be present in the area to oversee the project and check if everything goes smoothly. Together with the diggers, who are digging over 60,000 bunds in the weeks to come, this team will make sure the areas turn into lush and green landscapes again.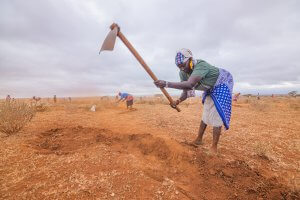 As soon as the bunds have been dug they will be ready to absorb water during the next rainy season. This makes it possible for the seeds in the ground to grow, which means that the regreening process has started!