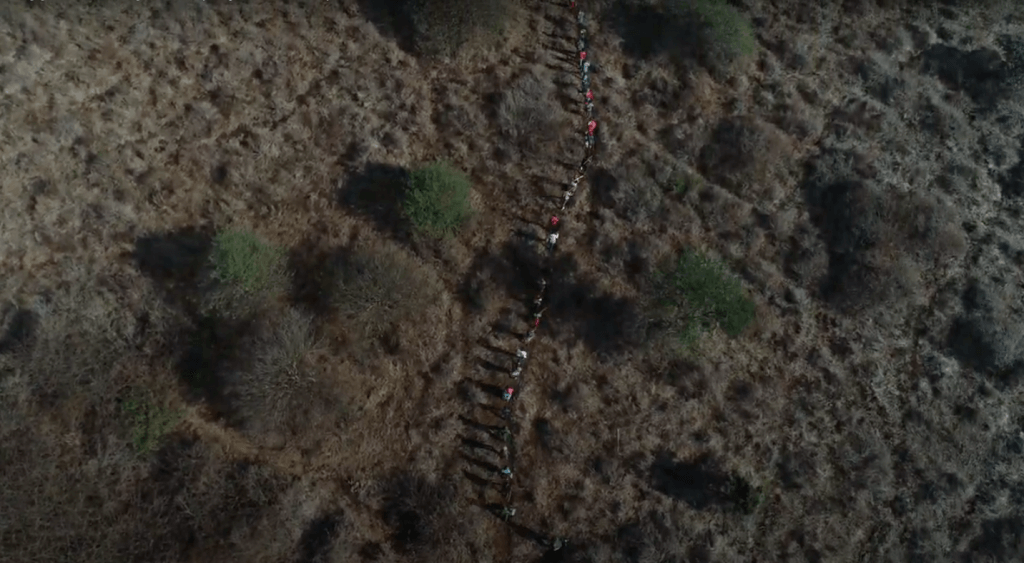 1. Arrival at the project area
Every digging day, early in the morning the community members walk to the project area. They all live close by, so they can reach the area easily by foot. Curious what this trip looks like? See it here.
Once they have arrived in the area, the community will start digging new bunds.