Grass seed banks
Landscape restoration
Empowering women and bringing back vegetation with help of grasses
What are the
grass seed banks?
Grass seed banks are small parts of communal land that are used for the production of grasses and grass seeds. The grasses that grow on the grass seed banks are protected from grazing livestock and wildlife by a so-called living fence of local shrubs. They form an oasis of green in the barren surroundings!
The grass seed banks are managed and maintained by Maasai women groups in Kenya. Once the grasses are fully grown, the grasses produce grass seeds which are sold by the women on local markets or to other regreening projects.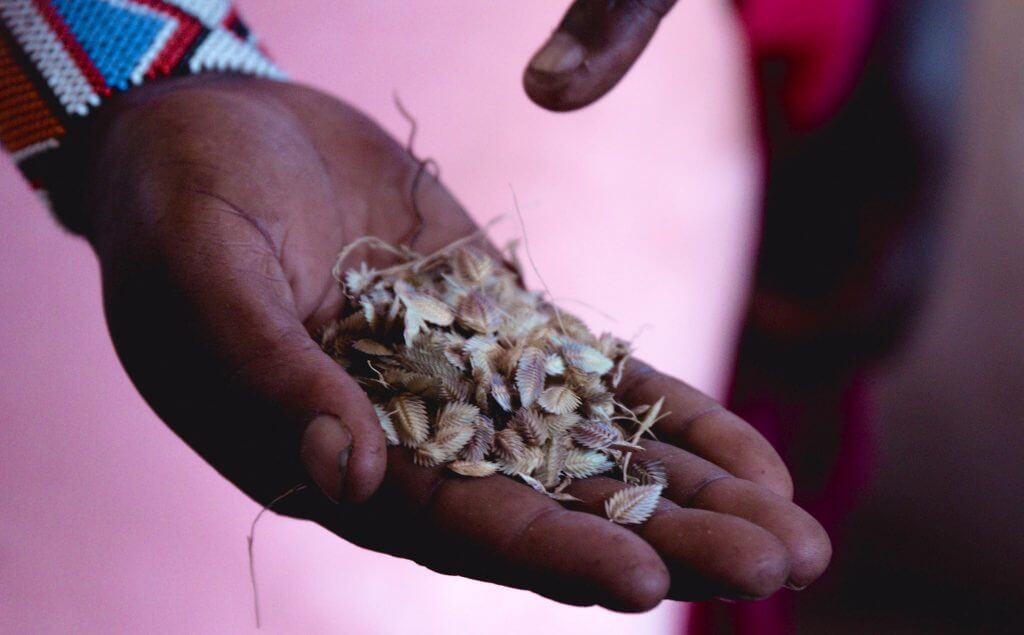 Grass seed banks as social enterprises
In our projects in Kuku, Kenya & OOGR, Kenya we started to turn the grass seed banks into landscape restoration enterprises. These enterprises are based on selling the harvested grass seeds on the local market. The aim is to improve economic opportunities for local communities while restoring degraded landscapes.
Besides an extra income for the women and more green in the dry areas, this project also helps to maintain indigenous rangeland grasses which are often neglected and underdeveloped in terms of market and conservation.
Benefits of Grass Seed Banks
For the Women
Selling the grasses and the grass seeds harvested from the grass seed banks generates a source of income for the women who are managing the grass seed banks.
This income serves as an alternative livelihood, making the women more independent. It can help the women to pay for school fees, health care and support their family. Other people within the communities see the successes of the grass seed banks, providing the women a higher status within their community.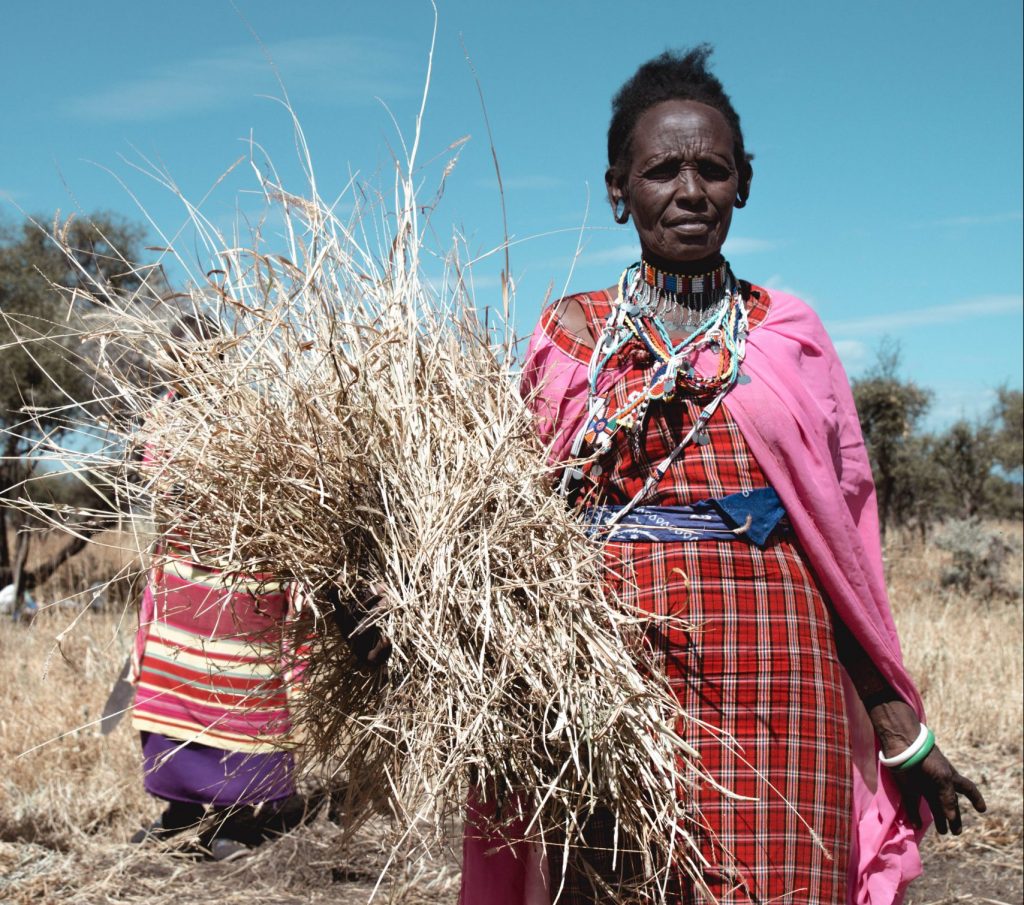 For the Environment
The grasses grown in the grass seed banks attract insects and small animals.
Their return stimulates the recovery of the ecosystem and supports vegetation in the surrounding to start to grow as well. The grass seeds which are sold to other landscape restoration projects, will add to the regreening of other areas as well. For example within our water bund projects!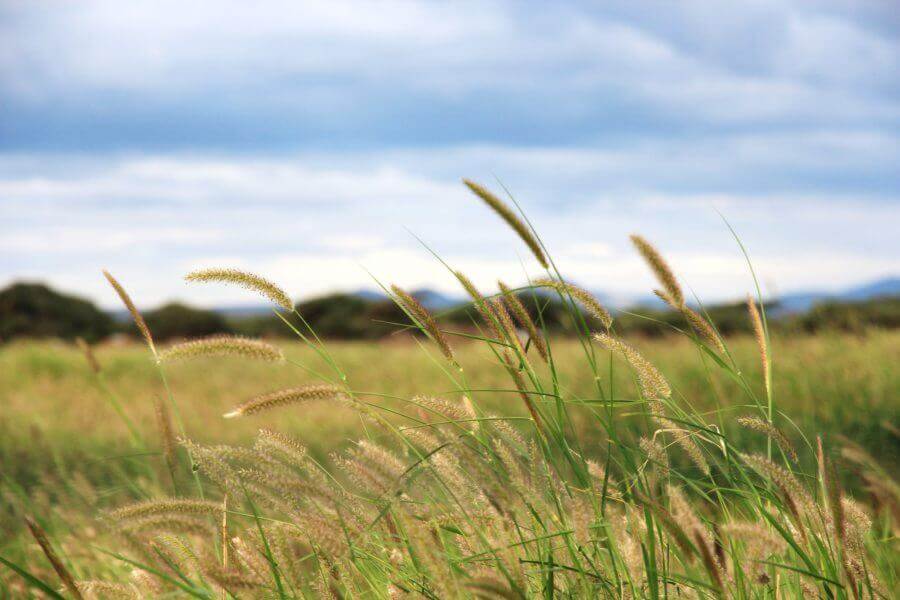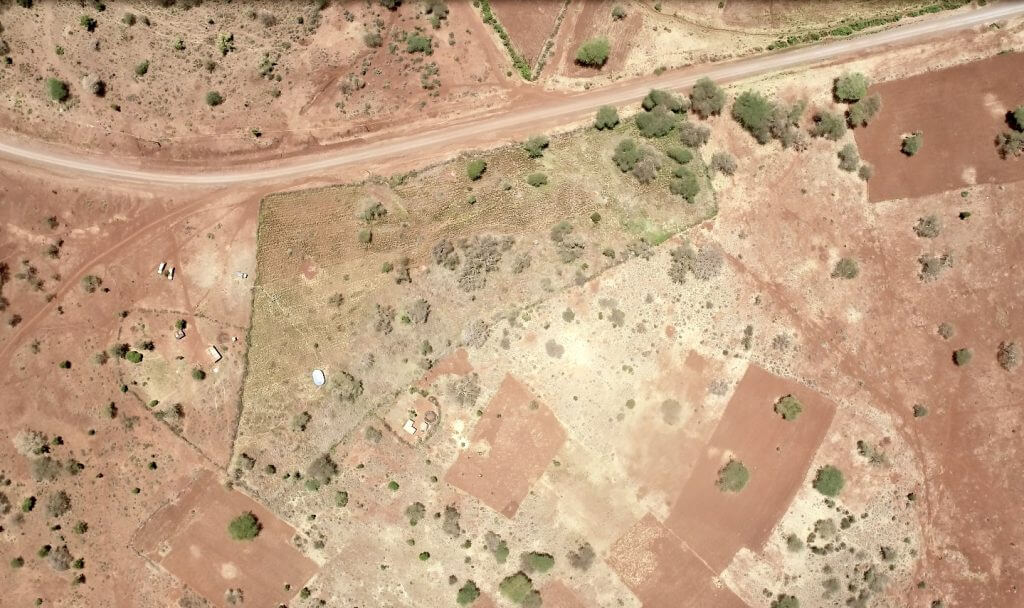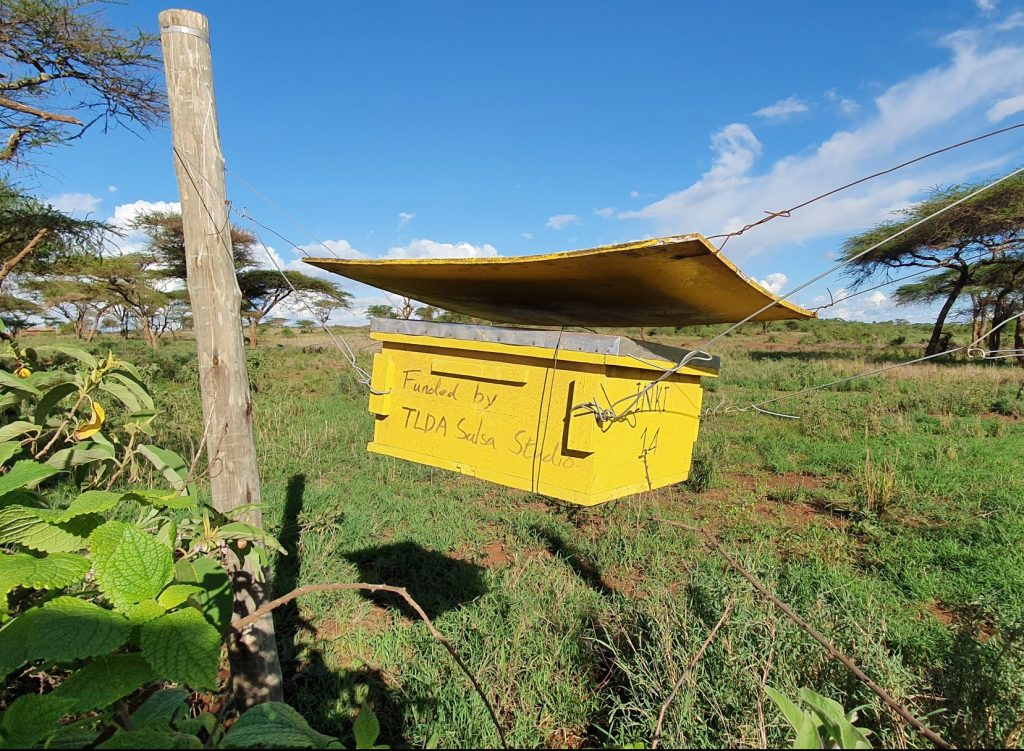 Using bees to scare elephants
Elephants love to eat the grasses of the grass seed banks.

Unfortunately, this causes damage to the fences used to protect the grasses and the grass itself. But Save the Elephants came up with an innovative solution: using beehives in the fencing of the grass seed banks! Elephants are terrified of bees. When they try to enter the grass seed banks, the bees in the hives will wake up and scare the elephants away.

The other big benefit for the Maasai women groups is the production of honey. The women have been trained in how to maintain these beehives and how they can harvest the honey. By selling the honey they create an extra income!
Other regreening techniques