January 1, 2021
Highlights 2020
Highlights 2020
2020 is almost over and… what a year it has been! Despite the challenges this year brought along, we have many highlights to share with you nonetheless! For instance: we dug 14,500 bunds, added three new grass seed banks, expanded to new countries, and worked hard on our (new) partnerships. Sit back and relax and read all about our highlights of 2020! 
Expanding projects to new countries
We partnered up with RAIN, MetaMeta, and IKEA Foundation for the Green Future Farming program. With this project – that revolves around regenerative agriculture and landscape improvement – we expanded our communication building strategy to two new countries: Uganda and Ethiopia! We are looking forward to continue this project together in the coming years! 
Contactless regreening in Tanzania
This year we planned to hit the road again with a brand new Movie Roadshow and visit hundreds of Tanzanian villages together with LEAD Foundation.
We had to cancel the events due to COVID-19 but… the show must go on! To still inspire and activate the farmers to start regreening, we shifted our focus more to a contactless approach. We used new ways, such as by introducing a Kiski Hai radio show, but we also resumed existing communication outlets: our sms-service for farmers, billboards, social media, posters, flyers, and Kiski Hai murals in villages.
So far we have regenerated over 4 million trees since the start of our project in Dodoma! For 2021 we can't wait to get back on the road with the new Movie Roadshow and to bring back millions more trees!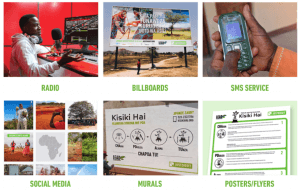 New bunds and grasses in Kenya
We managed to take the necessary COVID-19 precautions and finished our digging project in the Enkii area! We dug all of the 32,400 bunds that were purchased through our Regreening platform since the start in September 2019. This brings the total amount of bunds we dug in Kenya and Tanzania so far over 145,000. And we're not done yet!
Besides digging lots of bunds, we also set up three new grass seed banks in Olgulului – Ololarashi (OOGR) together with partners ACC and AET. These are managed by Maasai women groups!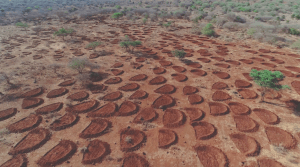 Spreading our story to new countries
Thanks to our fantastic media partners, who have been selflessly supporting us for years now, we expanded our awareness campaigns to both Belgium and the UK!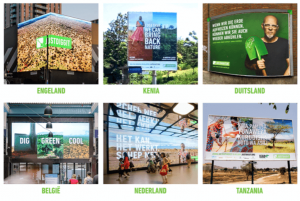 Dance to regreen
We also recently announced our partnership with the British electronic music duo Disclosure! They have partnered with us on several projects in Kenya. We are very excited to continue our partnership in 2021 and are ready to spread our mission across the UK!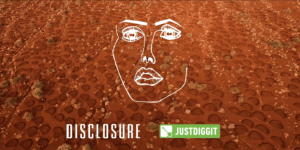 Many more new partnerships
In 2020 we started many new partnerships with wonderful brands and corporates who support our regreening cause. Here are some new partners we would like to introduce to you:
XD Design
One of our new partners is XD Design! They create sustainable backpacks with a focus on saving water and water availability. By donating a part of the proceeds to us, they invest in bringing back 60,000 trees in Dodoma, Tanzania. This results in an increase of water entering the soil.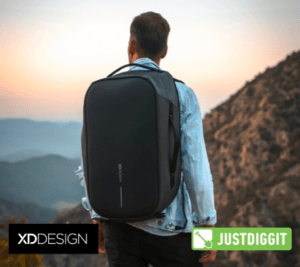 Winclove Probiotics
We also partnered up with Winclove Probiotics, an Amsterdam-based and family-owned company that specializes in research, development, and the manufacturing of probiotic formulations. To minimize their ecological footprint, they support us by regenerating 84,000 trees. This means they will help us to regreen a total of 2,100 hectares in Dodoma, Tanzania.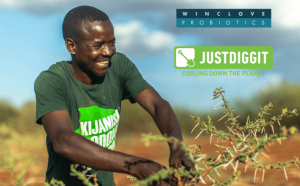 Party time! It is our 10th birthday
On December 8th it was exactly 10 years ago that we started regreening degraded landscapes in Africa in order to cool down the planet. And much regreening has happened since!
From day 1, we have had amazing partners who help us with this mission. Media agency Stroom for instance has supported us since the very start. Recently, they have been awarded "best agency" by Fonk100! Of course, after 10 years of partnership, we are not surprised in the slightest!
While we have been around for a decade now, we are mostly looking forward to the next 10 years, as in 2021 we will join the UN as an official partner in the Decade on Ecosystem Restoration! This decade will make the difference in restoring ecosystems and cooling down the planet. That's why we also partnered up with 1t.org, a platform that unites a global reforestation community to conserve and restore 1 trillion trees within this decade.
Together with the UN Decade on Ecosystem restoration, the AFR100, and 1t.org, we plan to reach millions of farmers and regreen millions of hectares throughout Africa in the next ten years.