November 4, 2021
New Grass Seed Banks in the Enkusero and Olkario Villages
Next to digging bunds and bringing back trees, Justdiggit empowers Maasai women in Kenya to create and manage their own grass seed banks. Now, we have established two new grass seed banks in the Enkusero and Olkario Villages in Kuku, Kenya.
Grass seed banks: A recap
Grass seed banks are small parts of communal land which are used for the production of grass and grass seeds. These grass seed banks are managed and maintained by Maasai women groups in Kenya. Once the grass is fully grown, it produces grass seeds that the Maasai women can sell on local markets or to other regreening projects. This means more income for the women and more green in other areas!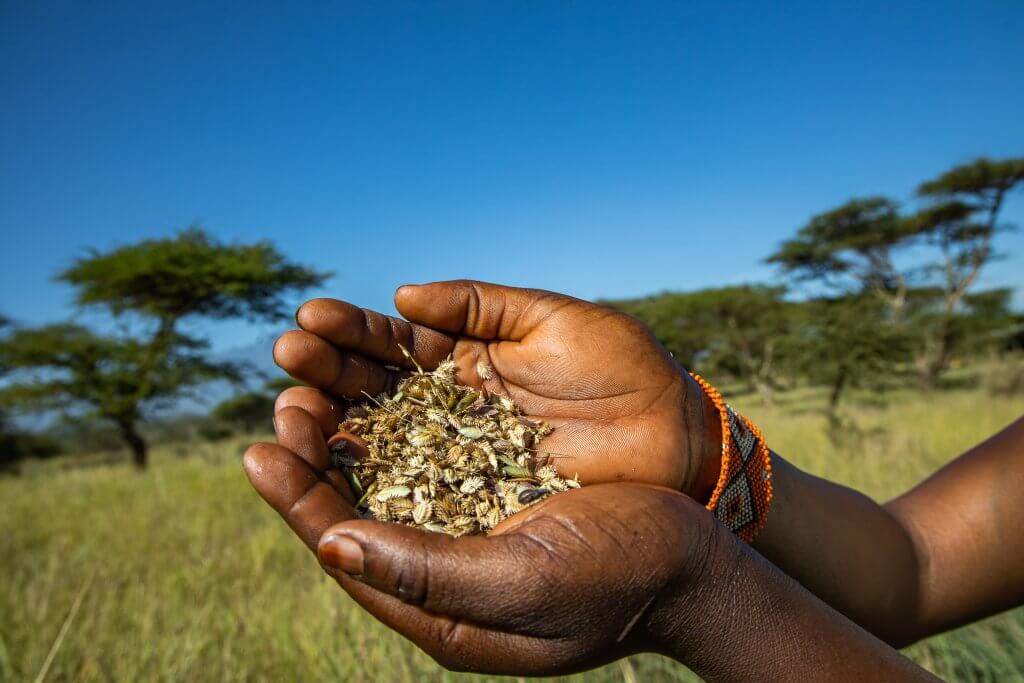 Two new grass seed banks
Next to the six existing grass seed banks in the Kuku and Olgulului-Ololarashi Group Ranches, we now have set up two new ones together with our partner MWCT (Maasai Wilderness Conservation Trust)! The grass seed banks are 4 ha each and are located in the Enkusero and Olkario Villages in the Kuku area. They are managed and maintained by two different Maasai women groups with both 20-25 members.
One of the two sites that have been selected used to be an agricultural field. The community that owns the site realised that there are more sustainable ways to farm in the area. That is why they asked Justdiggit to restore this site and bring nature back to their area. Next to the fact that it is a great opportunity to regreen the area, it also has been a good chance to inspire the wider community to incorporate nature-based solutions. 
Over the past weeks, the Maasai women have worked hard to make the grass seed banks ready before the rainy season kicks off. They plowed the land, acquired seeds for planting, and set up fences by using traditional fencing techniques. The women have also received training on seeding and are currently in the middle of the seeding process. Very soon, the grass seed banks will be ready for the first rain of the rainy season. As the grass will slowly start to grow, this will mean regreening!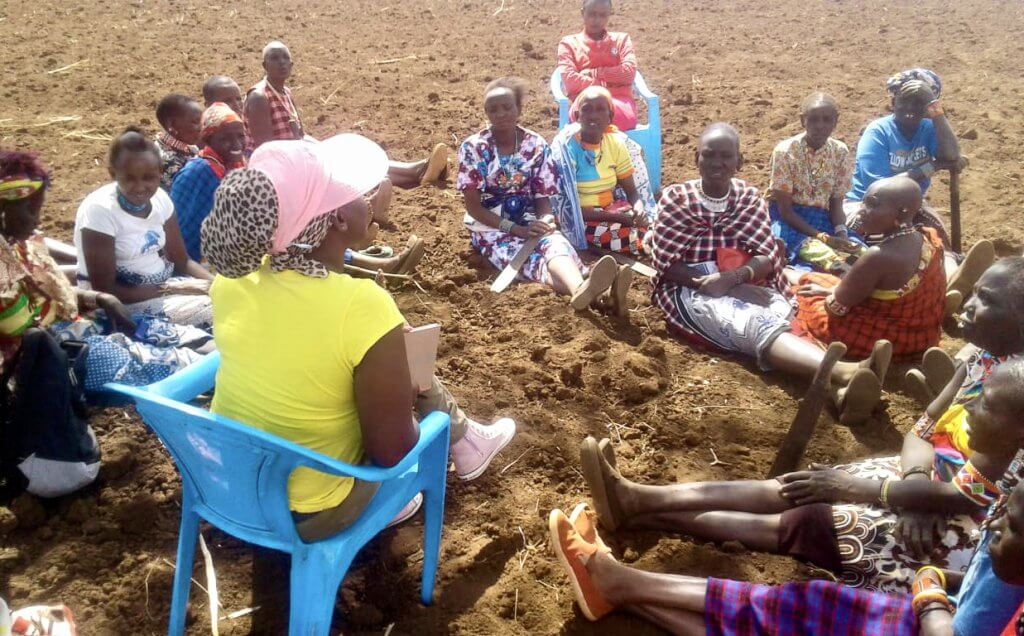 Thank you!
This project, which assists the local community as well as nature, would not be possible without the support from the Disclosure Project and the hard work of the Maasai women. A big thanks to all of them for their involvement and amazing work!