December 24, 2021
Our 2021 highlights
The year is coming to an end, and what a year it has been! We are looking back on a year full of newly regenerated trees and freshly dug bunds, new regreening projects, new campaigns, and much more. Dig in: watch the video, and read more about our highlights of 2021 below.
2.85 million trees regenerated in Tanzania
This year, together with many local farmers and our partner LEAD Foundation, we brought back 2.85 million trees in our project area in Dodoma, Tanzania. Thanks to their fantastic hard work, we have now regenerated a total of 9.15 million trees in the past 4 years!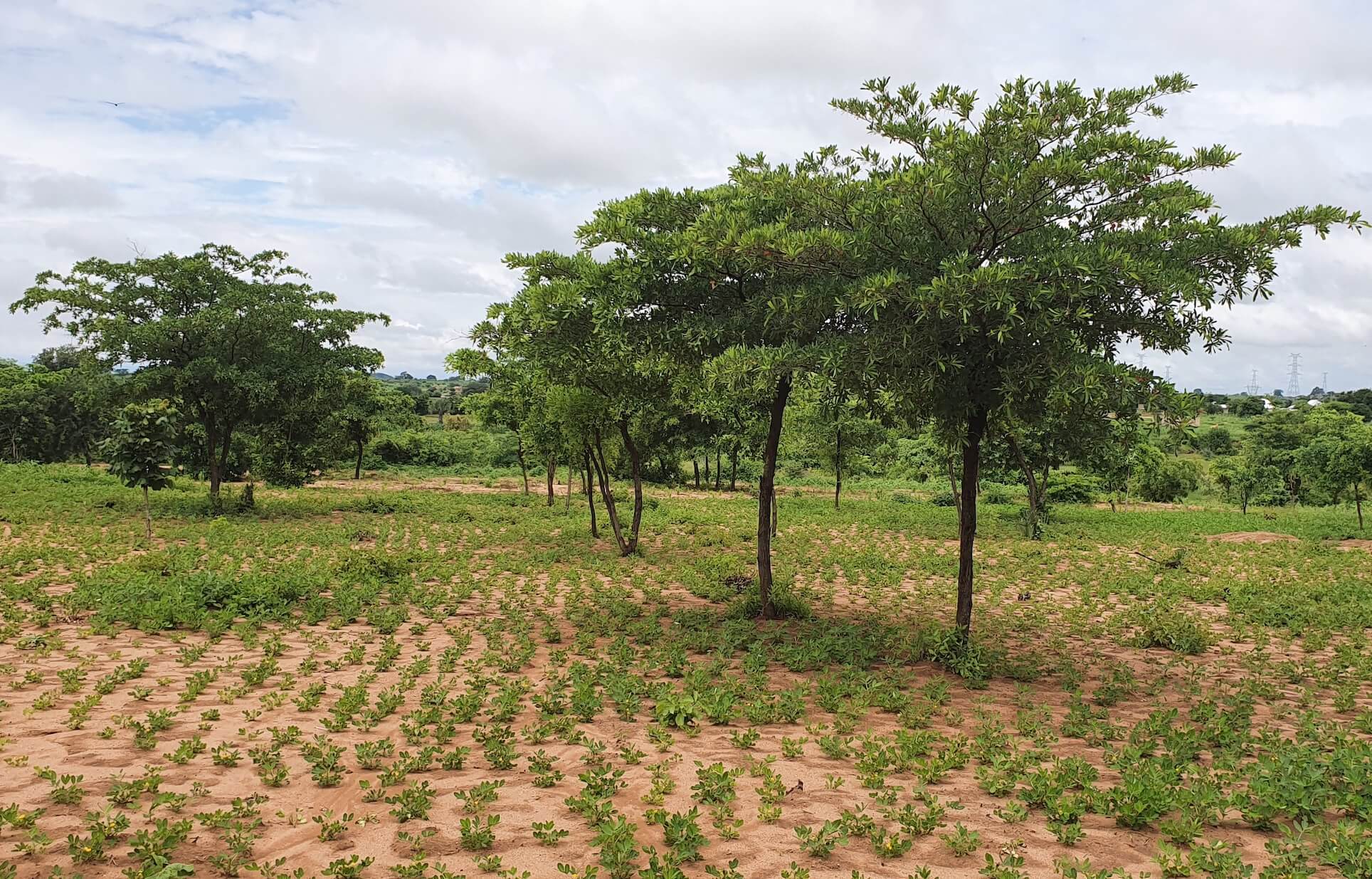 55,800 new bunds and 2 new grass seed banks in Kenya
Together with partners MWCT & LEAD Foundation and the diggers, we dug 55,800 bunds in our project areas in Tanzania and Kenya in 2021. All together, we dug a total of 202,323 bunds so far! Additionally, we set up 2 new grass seed banks in our project in Kuku, Kenya together with Maasai women. Want to know more about these grass seed banks? Read more here.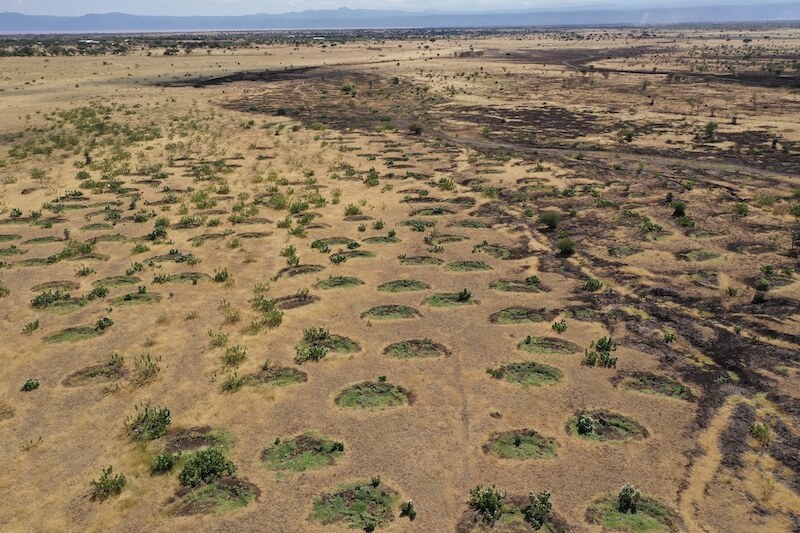 A new look and feel
In 2021, the Justdiggit brand received a total make-over: our old shovel logo was replaced by a fresh new design, but we also launched a new brand identity and website and – last but now least – a new campaign: Dig In. All this happened thanks to our fantastic partners Havas Lemz and Lama Lama. 
With our fresh new story and identity, we aim to attract, inspire & mobilize even more people around the world to join our regreening movement. In 2021, our campaigns were running in 26 African and European countries. And… We expect many will follow in 2022!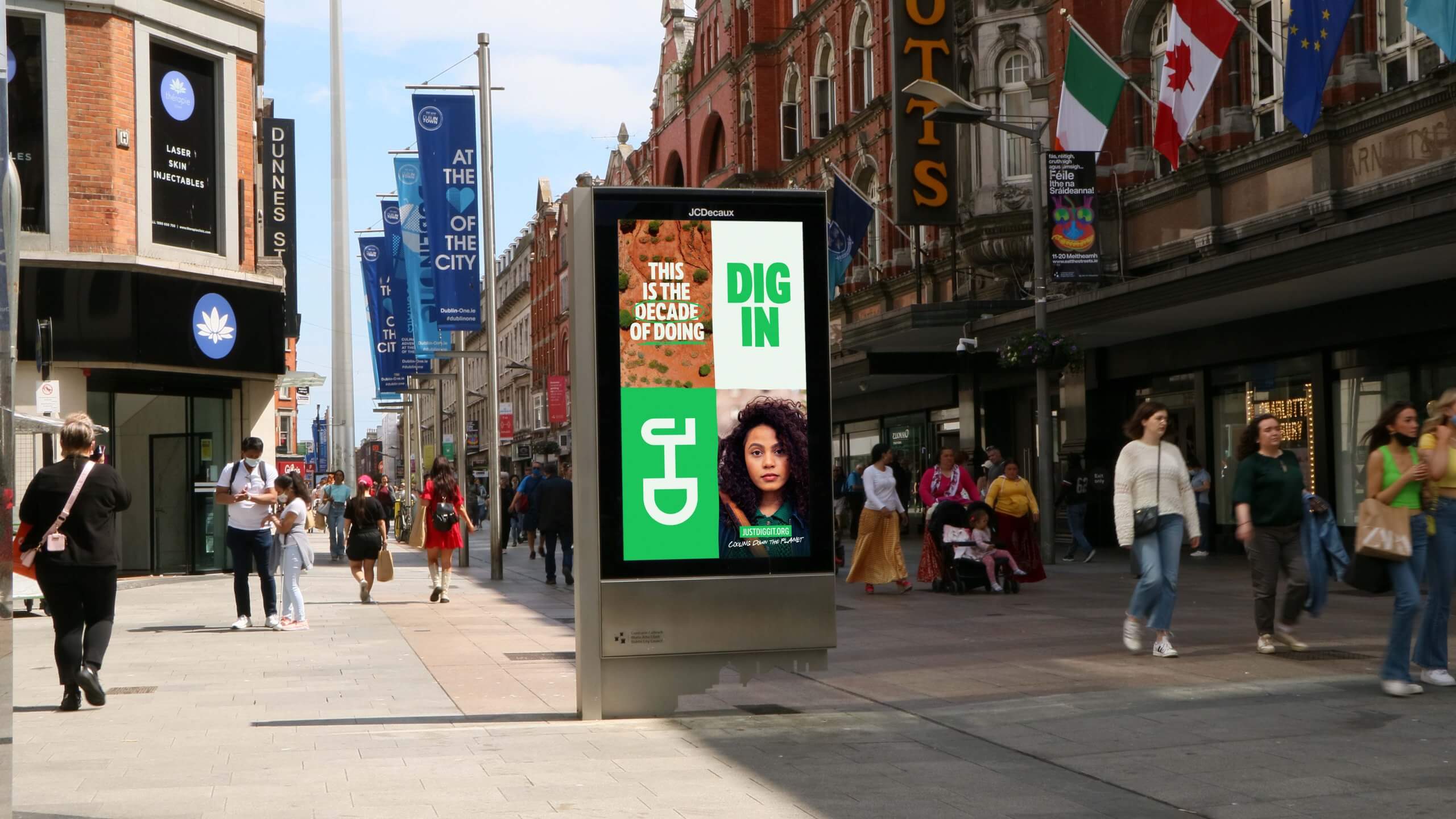 Launch of the UN Decade on Ecosystem Restoration
On the 5th of June, the UN launched the Decade on Ecosystem Restoration (2021-2030) was launched. Now is the time to revive damaged ecosystems on our planet! The decade aims to do just that and halt the degradation of land. As an official partner in the Decade, it is our mission to spread the word and scale-up like never before to meet this ambitious goal. 
Missed it? You can watch the recap of the launch of the Decade with our representative, DJ Don Diablo, but also with guest speakers such as Angela Merkel, Jane Goodall, António Guterres, Gisele Bundchen, and many more.
Stream to Regreen
Together with partners Havas Lemz, Media Monks & IMA, we launched Stream To Regreen: streaming the best music, while actively contributing to a greener and cooler planet. Don Diablo and Ty Dolla $ign kicked off the initiative with their song Too Much To Ask. 
How does it work? The proceeds from the track are donated to Justdiggit's project areas. For every 25 streams, we can regreen 1 m² of degraded land. With the end of the year insight, we can proudly say that the track currently has been streamed over 12 million times, which equals over 300,000 M2's of regreened land! Read more on Stream To Regreen.
Justdiggit at COP26
We were also invited to speak during the world's leading climate event: COP26. Here, two of our colleagues got a chance to present our story to a global audience. In our presentation, 'How positive storytelling can help solve climate change', we spoke about how nature-based solutions along with positive storytelling and communication can lead to large-scale restoration of degraded land and help fight global warming. Missed the presentation? Rewatch it via this link.
Two new ambassadors
We are proud and honored with two fantastic new brand ambassadors on board: Simon Biyong and Ben Pol both joined our regreening mission in 2021. As a professional MMA fighter, Simon is prepared for the fight against global warming. Ben Pol will use his voice to raise awareness on global warming. Let's give them a warm welcome!
 

The Grand African Green Up
In the name of the AFR100 we created the documentary The Grand African Green Up. Through the amazing support of National Geographic Africa, the documentary aired in over 53 countries this year! The film is announcing Africa's pledge to restore over 130 million hectares of degraded soil by 2030 while expressing the story of numerous individuals across Africa who are making efforts to restore their landscapes. Watch it now.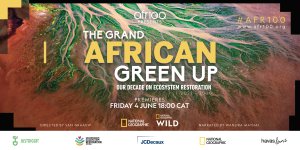 A shout out to our (new) partners
Many great new partners have joined our regreening mission this past year. Thanks to our partners, we are able to scale up and speed up the regreening of Africa. A warm welcome and a big thanks to them all for their great support!
Want to find out how we can work together? Learn more about our business partnerships. 
Brand new East African office
Last but not least, in addition to our Amsterdam head office, we have opened a brand new East African Regional Office in Nairobi, Kenya. With a dedicated team, we are thrilled to expand our projects and impact even further in the years to come.
Want to kick off 2022 with a green start?
There are many ways in which you can take action and make a difference. From watching our documentaries to starting your own fundraiser or making a donation. Or simply by spreading the word: Regreening is done together. So, let's do this: Dig in!