April 13, 2022
Scaling up Mobile Regreening and Carbon Capture in Africa
We are thrilled to share that we have received a €1 million grant from the Dutch National Lottery for our mobile-driven regreening app. The app will mobilise millions of farmers to restore land through tutorials on low-tech, indigenous regreening methods including rainwater harvesting and tree restoration, helping to reverse desertification, sequester carbon and boost crop yields.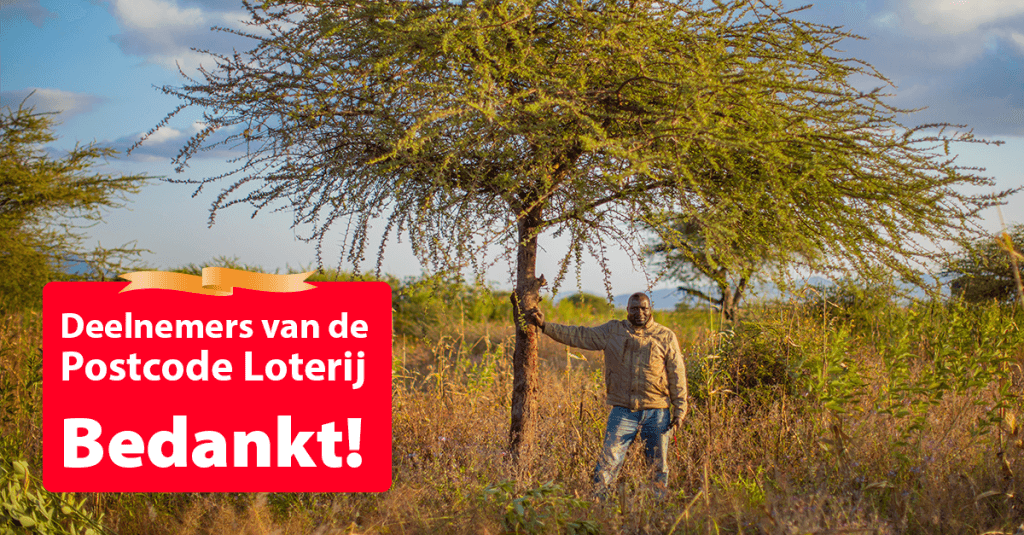 Tapping into the African mobile revolution
Mobile technology is rapidly proliferating in Africa. In 2019 25% of small-holder farmers in Africa had access to internet connected phones. By 2025, 615 million people in Sub-Saharan Africa will have a mobile phone, sixty-four per cent of these will be internet connected.
By tapping into mobile technology in combination with big data, we can provide farmers with tailored advice to regreen their land without needing a presence on the ground to do it. To achieve this, we are now developing the "Regreen App". We've already tested its potential with great success in 2021, during a pilot with LEAD Foundation and 300 Tanzanian farmers. The result was that 69% of the farmers said they learned how to practice Kisiki Hai, a technique to regrow trees, through the app.
Kisiki hai: this is how it works
Now, with the generous donation by the Dutch National Lottery, we are able to continue developing this app, scaling up the regreening in Africa and bringing about a positive impact on climate, nature, biodiversity and people.  
Carl Lens – Head of Digital Regreening Platform "Following the successful pilot, the securing of the first round of funding will allow us to scale up our programme, marking a huge step in reversing the impact of climate change. By leveraging indigenous methods, mobile growth, and satellite technology, we can combine low-tech with big tech to scale up our impact.


No need for physical presence on-site
Through the app, farmers will learn to regreen their own land without a physical presence of organisations such as ourselves on the ground. Using satellite technology, we will analyse land to an accuracy of up to 50cm sq., painting a detailed picture of landscapes and optimum areas for restoration, and delivering this advice to farmers through the app.
Farmers will then be handed the right tools to start regreening their land independently, such as by watching tutorials on landscape restoration techniques such as rainwater harvesting and tree regeneration. Gamification is used to encourage farmers in the process.
 Available on Android and KaiOS operating systems, the app is compatible with low-tech and smart handsets, capitalising on the growth of mobile ownership in Sub-Saharan Africa.
Uplifting the app using communication & media
In partnership with Havas Africa and JCDecaux, we will boost the awareness of the app, onboard and activating rural farmers through dedicated campaigns. These campaigns will combine rural communications channels (SMS, billboards, movie roadshows) with national TV and radio.
It will also involve regreening ambassadors including Tanzanian celebrity Ben Pol to ensure that impact is scaled and learnings reach as many people as possible.