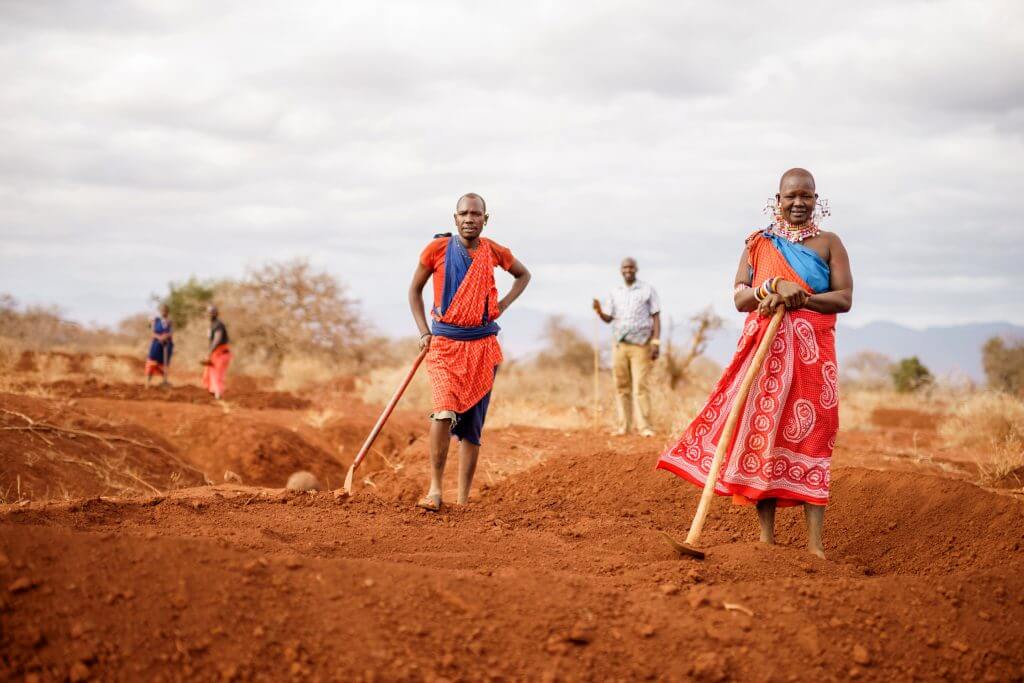 1. Landscape restoration projects
At a local level. On a huge scale.
All our projects are owned and implemented by communities that live off the land and focus on restoring – thus regreening – dry land. Proven landscape restoration techniques include rainwater harvesting (digging bunds), tree restoration (Treecovery), and developing grass seed banks and are used in order to regreen designated land in a quick, sustainable way. The presence of vegetation keeps the soil healthy and fertile, which allows plants and trees to keep on growing.
This not only improves the land, but also makes a positive impact on people's livelihoods (water & food security), as well as biodiversity and our climate